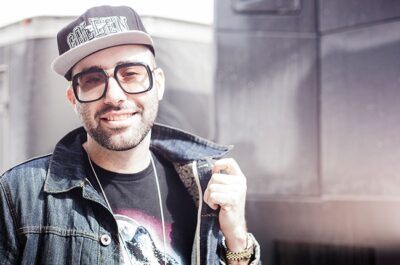 The proverbial diamond in the rough. Only this time, it's paper. Alex Botwin AKA Paper Diamond is at it again, releasing his newest studio effort, the Rain Drops EP, for free via his website and SoundCloud.
A regular in the dance music scene for over a decade, Botwin first gained international fame playing bass with the now defunct electro-jazz-funk group, the Pnuma Trio.
But, after departing for several international tours and achieving some solid success domestically, the group split.
Following the division, the other two members of Pnuma Trio moved on to form Mansions on the Moon as Botwin went on to create his own solo-project, Paper Diamond. We'd say that it was a good move on his part.
Ever since his first releases under the Paper Diamond name in 2011, things have been on the up and up for the Colorado-based producer.
Since 2011, Botwin has gone on to release a myriad of tracks, albums, and EP's on some of the biggest labels in the scene today (Pretty Lights Music and Mad Decent, to name a pair). With his 2015 effort, the Rain Drops EP, listeners catch glimpse into the intricate atmospherics and diverse stylings of the well-versed producer.
True to its name, Rain Drops emphasizes the drippier side of bass music, smooth and subtle – flowing only like a liquid can.
A relatively short release, the 4-track EP doesn't pigeonhole itself to a single style, instead, it goes for a more pliable and bending sound. Songs rarely fit snugly under a single descriptor or genre, but traces of trap, hip-hop, downtempo, and breakbeat can all be found on the record. It makes for a pretty remarkable mélange of an EP.
In general, Paper Diamond goes for a full overall sound, almost as if he's trying to wrap an audio blanket around listeners' heads. If that is the goal, he may just be nearing his masterpiece.
Saturated in articulate percussion, eloquent, ultra-refined synth work, and bottomless bass, the album is an interesting listen from start to finish.
It really just leaves you wondering when his next full-length album is on the way because, when it comes down to it, 4 tracks are not enough to satisfy our Diamond lust.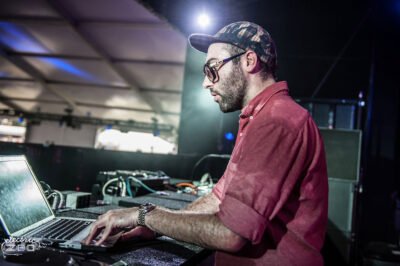 The first track on the EP, 'We Gone (ft. Shoffy)', brings listeners in delicately. Warm synths ebb and flow, providing a comfortable backdrop to Shoffy's smooth vocal delivery. After the first track's synth siesta breaks away and leads into the second track, things pick up a bit.
'Take Me Away', the hardest hitting track of the EP, breaks loose with a feverish abandon that we love to see coming from Paper Diamond.
In a style bordering electro-trap, Botwin brings the house down with the drop in this one, it's hands down thugnificent.
Keeping with the aquatic theme and flowing on into the next track, 'Gotta Wake Up' brings things back down to some downright sensual baby-makin' music. If Marvin Gaye had lived to see the heyday of EDM, he might just be right at home with this track. After 'Gotta Wake Up' comes the final track of the 4-song EP, 'Towers (Instrumental)'.
Right in line with the previous track, 'Towers' keeps things chill, washing over listeners with a miles-high haze that both captivates and encapsulates, letting us get lost just long enough so that he can bring us back to the plot. With the conclusion of 'Towers', Rain Drops is over.
Overall, it's a cohesive, well written, and expertly produced body of work. The synth work on Rain Drops is mesmerizing, the textures are incredible, and the vocals on the cling well to an updated style of the smooth R & B classics.
It's an atmospheric record, leaving plenty of space for the mind to move about and breathe.
It doesn't hit you over the head with heaviness, but it doesn't leave too much to be wanted either. Just like the tempo, it slowly creeps up; making it's way into your ears and straight to the memory bank, eagerly waiting to be brought back again.
If you haven't yet, head over to Paper Diamond's website and scoop up the album for free today.