DamnFrog – the insanely upbeat and energetic Puerto Rican producer/DJ duo (trio if you count the frog) consisting of heavy-hitting Latin producers DJ Nelson and Gaby Metalica – is a group on the rise, and their music is a unique blend that you won't find elsewhere.
The bass is low, the tempo is high, and everything meets in the middle to create something massive.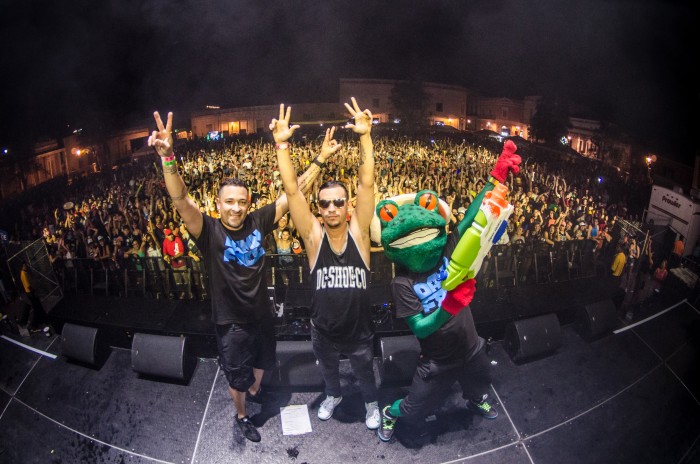 With their distinct fusion of Latin percussion and musical stylings from 
Reggaeton and dancehall to the global EDM sound
,
DamnFrog
is bringing a different vibe to the table. With over a half million followers on their social media profiles, it's safe to say that fans are taking notice.
DamnFrog's live show rivals the energy of Flosstradamus – with the music, light show, and stage performance culminating into an insanely cathartic experience.
Looking to learn a little more? Their "Dreams or Reality" video is part live performance, part interview, and all shenanigans – so step a little closer and find out what you've bee missing with this hard-hitting Puerto Rican group.
Check out DamnFrog and their high energy tunes in the "Dreams or Reality" video below.