Why thatDROP.com?

Founded in South Florida in 2014 by electronic music enthusiasts, thatDROP.com is an electronic dance media website and online publication. thatDROP is fresh to the EDM publishing space but was developed and conceptualized by a company already well seasoned in the online publishing world.
We share fresh and exciting electronic dance music, EDM festivals and media, news, stunning videos, overwhelming creativity and much more.  thatDROP comes from our experience living, loving and breathing the electronic music scene, people, culture, experience and PLUR. Our other online publishing properties displayed more than 265,000,000 advertising impressions from 2012-2014. Some of our websites have reached nearly 1 million pageviews in a single day.
Advertise electronic dance music with thatDROP, a premiere EDM advertising opportunity.
Electronic Dance Music is an idea, culture, movement, experience, lifestyle, attitude and global community. It knows no borders, boundaries or language.
Be Part of a World Class Media Network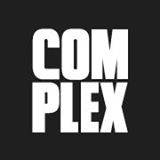 thatDROP is part of the Complex Media Network of premium quality websites.  Named one of the Most Valuable Private Companies in the World by Business Insider, Complex Media is now the largest and most influential collection of sites targeted at 20-something males.
The premier multimedia platform among 16-20-something males, Complex reaches over 75 million music, style, streetwear, art & design, technology, sports and gaming enthusiasts monthly. With over 100 websites in their media network in addition to a world renowned bi-monthly publication, Complex is the most influential content provider in the world behind Twitter.
thatDROP joins the ranks of other electronic dance music and multiple genre websites currently under management by Complex Media. The partnership between Complex Media and thatDROP will help bridge the gap between advertisers and their target market while providing consumers with a user-friendly platform.
Premium Exposure & Reach
Our posts and media circulate around Complex Media's massive network of over 100 premium websites. thatDROP content is readily accessed via the Complex Toolbar, shown on each of their network sites to an estimated 75 million unique visitors per month. Most notably their flagship site Complex.com, and many others including BaebleMusic, Inked Mag, Ranker, Audiomack, LiveMixtapes to name a few.
You're in Good Company
Past and current advertisers on thatDROP include: Pepsi Co., Live Nation, Coca Cola, Calvin Klein, Nike, Adult Swim, HBO, The United States Marine Corps, 5 Gum, WWE, Dockers, Taco Bell, McDonald's, Teva, Insomniac Events and many others.
Ways to Work with Us
Display Ads & Banner Advertisements
Takeovers, Interstitial & High Impact Ads
Full Site Sponsorship / Section Sponsorship
Branded Content
Mobile Advertisements
Music & Music Video Previews, Album and Song Releases, Music Distribution

Event Promotion, Giveaways and Ticket Sales

Media Partnerships, Sponsored Content, Sponsored Features & Posts
Artist features, interviews, reviews, giveaways
Guest Posts, Media & Blog Contributions
Social Media Promotion & Engagement
Contact us today. Call 203-233-1686 or email info@thatdrop.com