The musical compositions of Derek Vincent Smith combine live instrumentation with aesthetic production elements to create unique masterpieces unlike any thing going on in the world of electronic dance music.
A Mozart of the modern generation, Pretty Lights took his legend to new heights in 2014 at America's most notorious outdoor music venue. The two-night run flowed seamlessly through duo solo sets, two sets with the Analog Future Band, and two stunning orchestrations with the Colorado Symphony.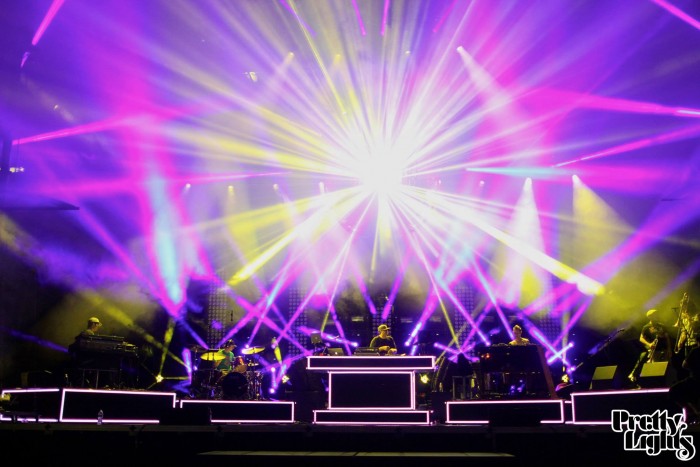 Despite such a monumental performance, some were left wondering if the mad scientist would return to Red Rocks after announcing his Telluride performance August 28-29.
Derek squashed all doubts with a cinematic video highlighting the majesty of Red Rocks 2014 coupled with an announcement that he will be returning to the cliffs for his sixth consecutive year from August 7-8.
The fourth production in a series of PL Red Rocks videos by RadioEditAV, this six minute compilation will leave any fan of Pretty Lights with goosebumps while filling you with anticipation for Pretty Lights 2015 return to Red Rocks.
Stay tuned for more information regarding tickets to Pretty Lights at Red Rocks coming soon.
Watch the recap of Pretty Lights live with the Colorado Symphony at Red Rocks 2014.