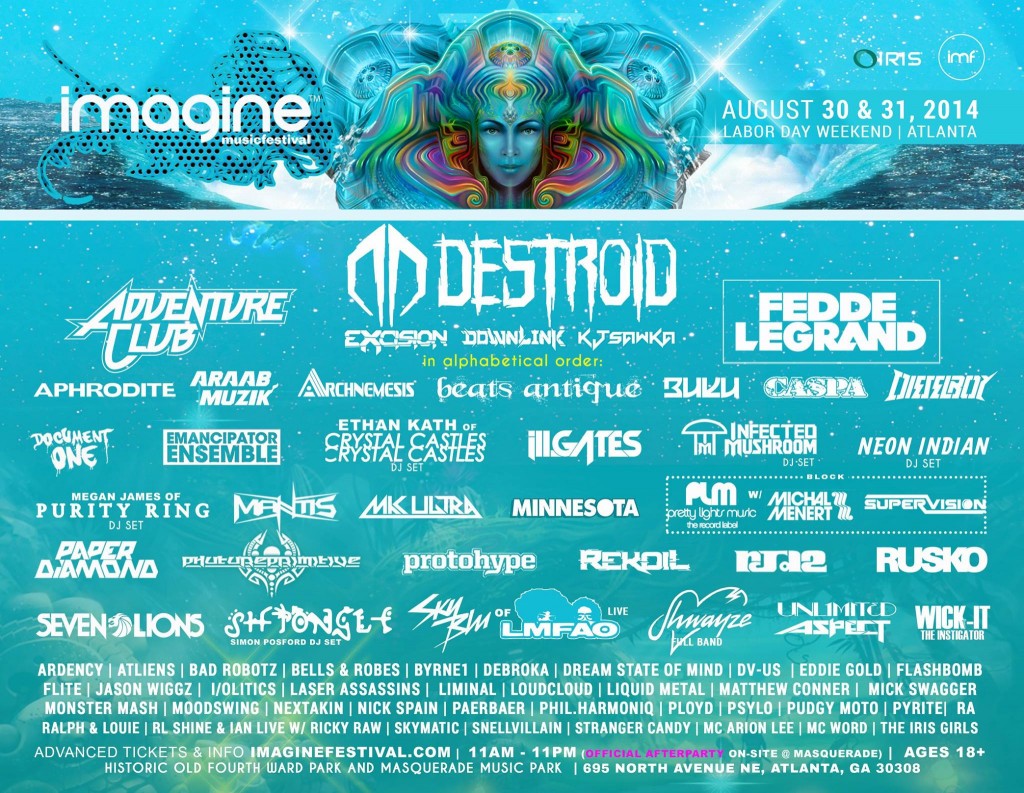 Imagine Music Festival is just days away from taking over Downtown Atlanta, Georgia and we could not be more excited to be making the trip. The bass heavy lineup features performances from Adventure Club, Minnesota, Seven Lions, Wick-it the Instigator, and a slew of local impeccable talent from open to close.
Tickets are still available and can be purchased here. While you are at it be sure to check out the full schedule, preview video, and 8 performances you do not want to miss at Imagine Music Festival 2014.
As we prepare to pack the whip and hit the road we take a look at 20 tunes to get hyped for Imagine Music Festival.