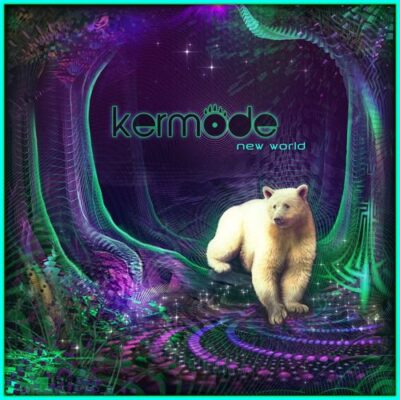 There's no doubt that some of the most artistic awakenings of our lives happen thanks to our immersion in music, friendship, and the world of festivals.
Jeanott Mey, under the pseudonym Kermode, demonstrates this with his EP New World. Each song of the release recounts tales of his own otherworldly travels through festivals such as Eden Prime and Shambhala.
With his spacey sound design and graceful tempo transitions, Kermode can bring the rave to any stage of the fest.
The EP gets its name from the many new friends and experiences that Kermode developed through his times at festivals. Those unforgettable moments have resulted in some truly immortal tracks.
These songs really do create a spiritual space for the listener as they fluctuate between meditative melodies and bombastic bass bombs.
The quality makes it hard to pick a favorite of the bunch. I'm a Dreamcatcher man myself, but the good news is you won't have to pick just one to take home.
The release is free, so grab your own copy at the link below!