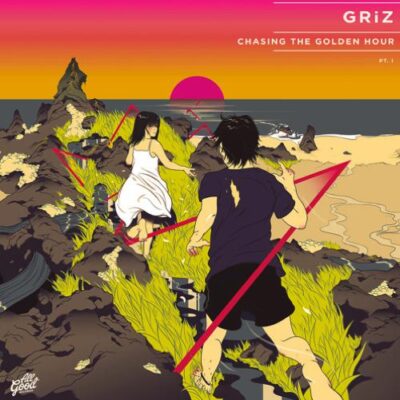 The
glitchy soul hop connoisseur
GRiZ
dropped an unexpected new EP for your headspace this summer, adding the next bullet to the list of epic 2015 releases that you absolutely need in your collection.
Titled Chasing the Golden Hour Pt. 1, the album is a collection of 9 soul stirring summer anthems that ooze carefree vibes from every single pocket of sound.
Featuring some of the chillest productions that we've heard from GRiZ to date (including the previously released "Summer '97" and "Feelin' High"), Chasing The Golden Hour Pt. 1 is rife with subdued hip hop drums, spacey organic instrumentation, and a laid back vibe that takes you right to the source of GRiZ' inspiration for the record: the true golden hour.
In celebration of the true soul of summer, toss this record on and get ready for GRiZ' slow-sippin' sunset vibes to invade your body with their infectious grooves.
Check out GRiZ' Chasing The Golden Hour Pt. 1 and grab the free album download below.
For more of the freshest sounds, exclusive guest mixes, dope playlists, and everything electronic music, stop depriving your ears and follow us on SoundCloud today.