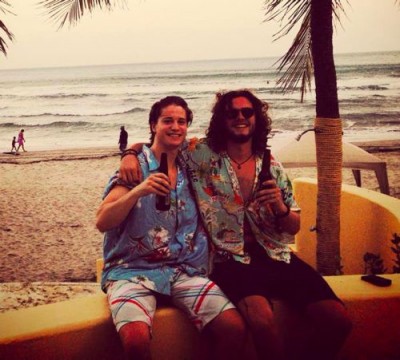 It was only a matter of time before this collaboration of sorts occurred.
The Godfather of tropical house – Thomas Jack – has pulled aboard one of the hottest sounds in electronic music right now in Kygo for the latest edition of Thomas Jack Presents: Tropical House Volume 6.
With two perfectly complementary styles, Kygo and Thomas Jack have given us an hour long mix that makes you feel like you are in a waking dream.
With the latest melodic masterpieces from Autograf, filous, and even new music from Kygo himself, these saucy jams will have you vibing out well into the new year. Debuted originally through our friends at thissongissick, this mix has had us on Cloud 9 ever since the release.
Listen to Tropical House Volume 6 below and be sure to grab the free download.
Connect with Thomas Jack
Facebook | Twitter | SoundCloud
Connect with Kygo
Facebook | Twitter | SoundCloud
Thomas Jack Presents: Tropical House Volume 6 Tracklist
Inner Circle – Bad Boys
Jabberwocky – Pola  (The Geek x VRV Remix)
Dawn Golden – All I Want (Manila Killa Remix)
Christina Perri – Burning Gold (Autograf Remix)
The Police – Walking On The Moon (J-Art & Madan Remix)
Of Monsters & Men – Dirty Paws (Kygo Remix)
an Holo – Hiding (Kav Verhouzer Remix)
Kungs ft. Molly – West Coast
Dawa – Roll The Dice (Urban Contact Remix)
ZHU – Faded (Delcroix & Delatour Remix)
Dickystixxx – Make Me Feel Better (Club Mix)
Labrinth – Let It Be (The Grades Money Mix)
Julian le Play – Rollercoaster (Filous Remix)
Finnebassen – If Only You Knew (Original Mix)
Touch & Go – Gotta Have U (Original Mix)