Singer-songwriter Kat Cunning (Katrina Cunningham) creates charming music that is distinct and inspired. With a clear baroque-pop sound, Kat crafts innovative songs that are both lyrically smart and catchy.
The multi-talented songstress had time to sit down with us at Firefly Music Festival 2018.
Kat shared all, talking about her beginnings, her love for dance, musical influences and inspiration, and her hopes to break into the dance music scene.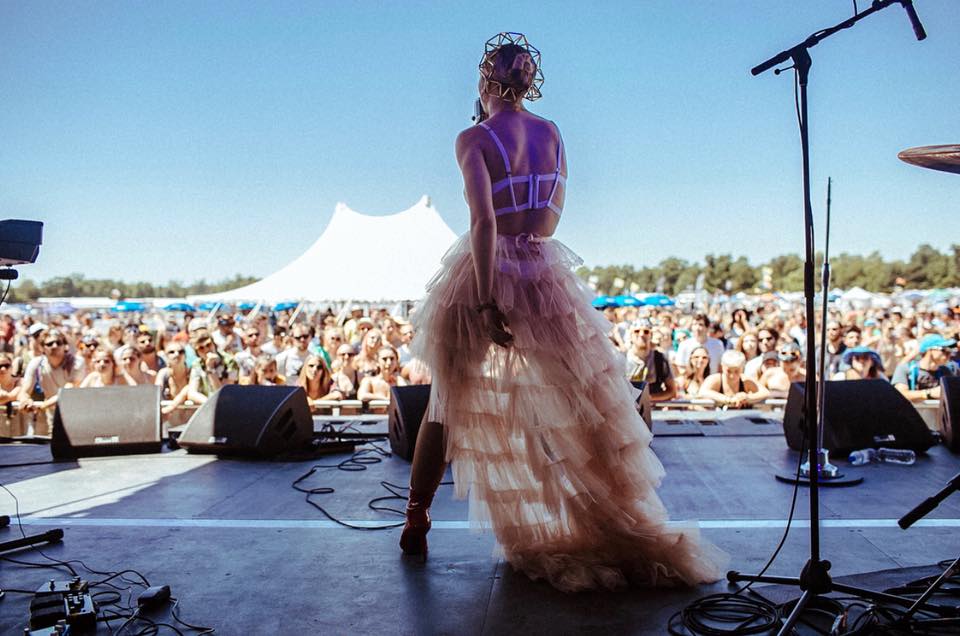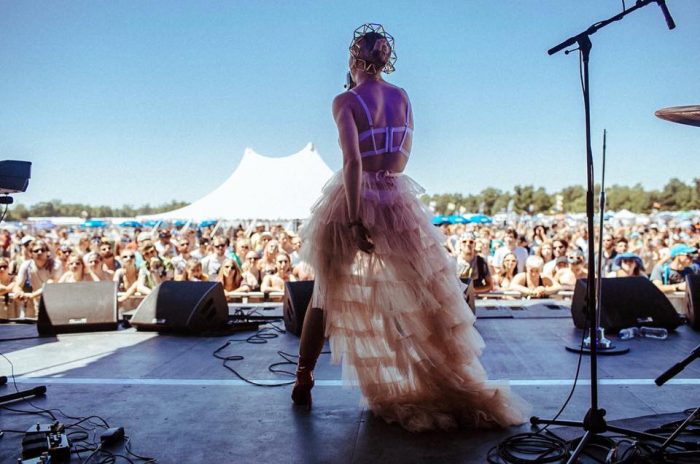 Can you talk a bit about your hometown?
A: I'm from Portland, Oregon and, growing up was awesome because Portland is a gorgeous place, though lots of people say they can't handle it there because of the rain. There was a city near enough where I got really great dance training, and the ocean was also an hour away.

It was a really great place to grow up and I reference it a lot in my writing, most often when I'm writing about anything that's not about something from my life now or the last couple of years.
Would you say your hometown is a muse for you?
Yes, absolutely! I definitely romanticize it a bit.
Were there any activities that you particularly enjoyed growing up?
I was incredibly consumed by dance, I went to a conservatory school for college and continued to dance after college. Singing is a relatively new thing for me in my life, but it has all of the elements I loved about dance. Writing was also another hobby of mine. It was a huge surprise for my family (singing), because they put hundreds of dollars into recital training for me.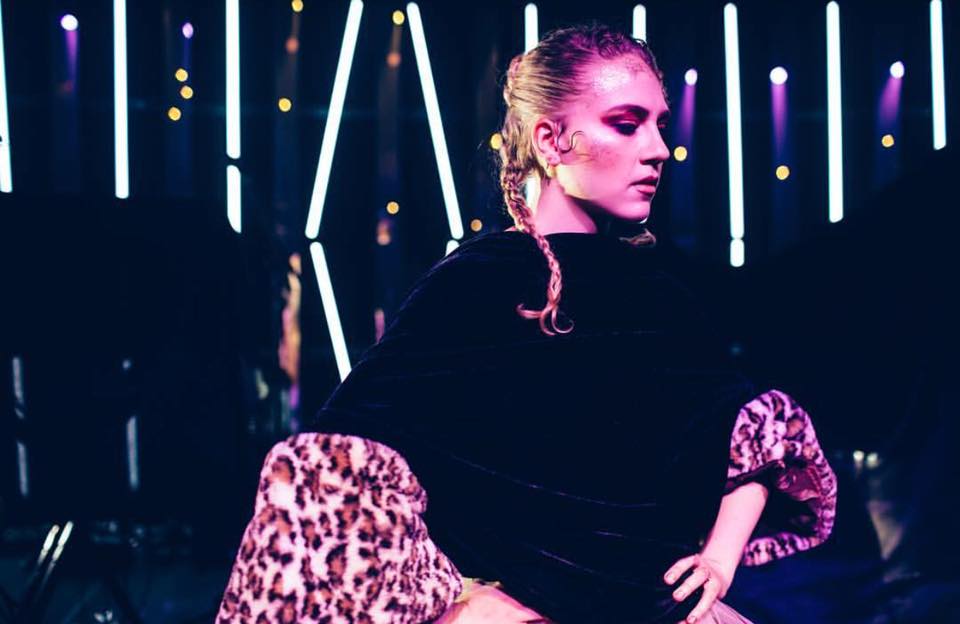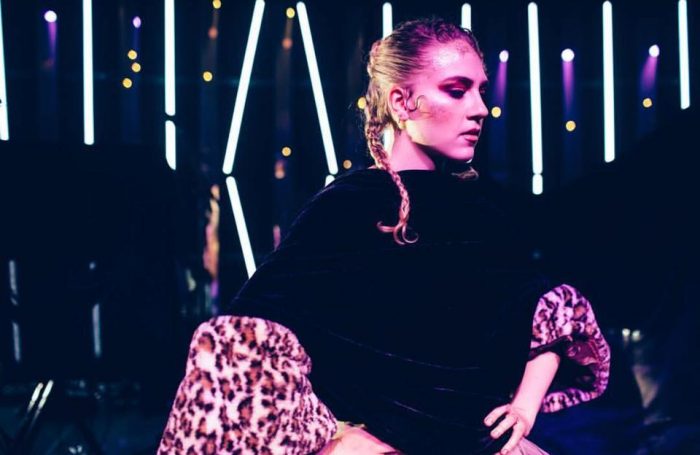 When did you realize that you wanted to pursue music?
It was when I got my first dance job outside of college, at Company 14, which is called that because it's based on the 14th century. The aesthetic was just really gorgeous, especially the couture costuming.

There was both dancing and singing in the show and, because I wasn't the best dancer in the company, I told the director that I could sing. He gave me a part, the New York Times reviewed me, and said that they were waiting for my album.
So, the discovery of your singing abilities was almost accidental?
Totally, it wasn't something that I thought I could do. I spent my whole childhood focusing myself on dance. Still, dance is definitely one reason why I now try to represent queer artists. I'm a feminist, and I'm a sex positive, and body positive artist.

Although we see a lot of plus sized, "curvy" women as well as thinner women, I'm a fit person that doesn't fit perfectly into either mold, and I want to represent the full spectrum. There's no wrong way to be a woman. You don't have to be super thin to be a ballerina, or very curvy to represent womanhood.
Listening to your songs, it's easy to hear that you have a distinct sound. Are there any artists that have particularly inspired you?
Music snuck up on me, so I'm not one of those artists that has many people I followed and was inspired by, in terms of singing and writing songs. Still, I can say James Blake, who mixes soul and R&B elements with electronic music. It's really artful.

Someone else that does a really good job with that is Lorde. My fans sometimes tell me that I sound like certain other artists, which is how I might see my own sound in others. When I discover those acts, it's amazing. One of those would definitely be London Grammar, she uses a sort of operatic tone, but in contemporary music.

For me, the most important thing in the music I'm making is that it has emotional integrity and that the story is there. The singers that I like represent that, and aren't necessarily in my genre. As a writer, I try to say something smart, but also that people can connect with. I'm really excited to see Kendrick Lamar because he does so well with that.
Are there any artists that you've always dreamt of working with?
Kendrick Lamar, Lil Wayne, Mikky Ekko, James Blake, and Janelle Monae. When [Monae] came out with [her track] 'Tight Rope', my mind was blown. The headpiece I have on right now was designed by the person that made what she had on in her video for 'I Like That'.
Any particular styles of music you'd like to create in the future? What about EDM?
I definitely want to find a really good dance music collaborator, whether they are remixing one of my songs or we're making something original. I'm working on one right now called 'Stay On The Line', it has a contemporary, broken disco feel to it. I want to create something innovative and break the mold.
Check out more of Kat's awesome music on Soundcloud and Spotify, and look out for tour dates and upcoming shows on her socials.
Follow Kat Cunning: SoundCloud | Facebook | Instagram | Official Website | Twitter