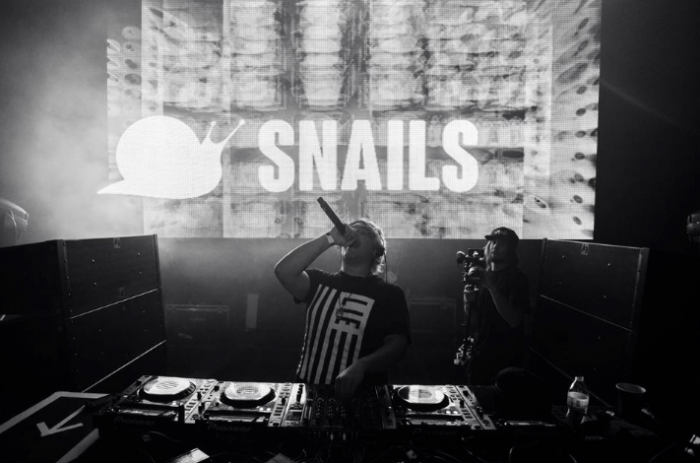 Montreal-based producer and DJ, SNAILS, exploded onto the international music scene with the release of his first tracks on Kannibalen Records in 2012. Since then, it's been nothing but a roller coaster ride to the top with each and every massive banger of a release.
Pioneering a genre gleefully deemed as "vomitstep", SNAILS' sinister bass and remarkable sound design couple to create an intensely heavy sound that's sure to bring any dance floor to its knees.
Treading the border between dubstep, trap, hip hop, and more – SNAILS productions rarely sit in one pure form or style. The one thing that all SNAILS tracks do have in common, however? They're some of the heaviest EDM tracks that you've ever heard. Each and every one of them.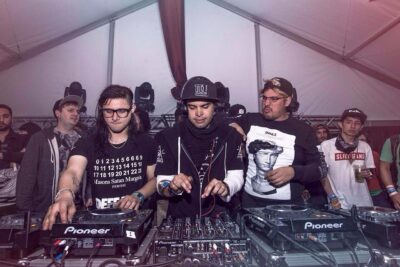 SNAILS proves this fact yet again with the release of his Free the Vomit EP (available for free download).
With 3 tracks that are guaranteed to shake building foundations, each song showcases SNAILS' style and shows why he's one of the most lauded young guns in the game right now.
At Electric Forest this year SNAILS was part of a B2B2B2B set including Skrillex, Datsik, and 12th Planet – there's not much better company to be in these days.
After receiving support from Skrillex, Diplo, Datsik, Excision, Flosstradamus, and more – keep your eyes peeled for this bass music sensei.
If you're a fan of the heavier side of bass music, give SNAILS a listen. He'll show you just how high the bar can be set when it comes to high energy, chest pounding, speaker thumping tunes.
For more of the freshest sounds, exclusive guest mixes, dope playlists, and everything electronic music, stop depriving your ears and follow us on SoundCloud today.