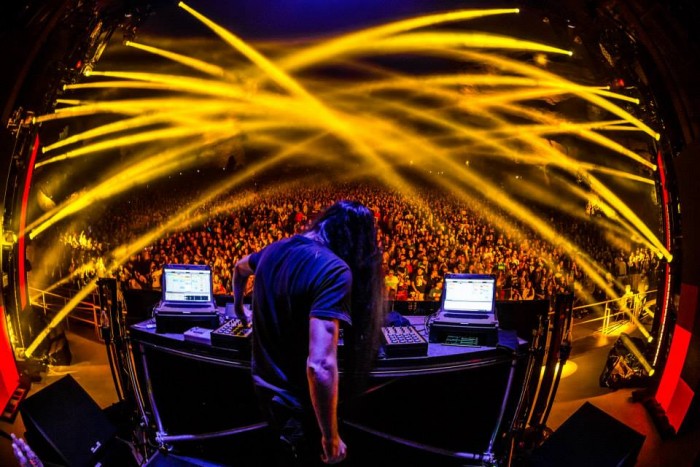 The words that we all wait for: new Bassnectar.
Exactly 1 year and 6 days after Noise vs. Beauty dropped out of our speakers and into our minds, we can finally say it again. There's new Bassnectar.
The release, dropped today (June 30, 2015), is a 16-track electronic music megalith of epic proportions. In addition to 16 jaw-dropping tracks, Lorin Ashton AKA Bassnectar included the 70-minute "Mixtape 13" to tie everything on the album together.
Bassheads the world over are gathering to celebrate and commemorate the most recent addition to the beloved producer's catalog, and there is a worldwide listening party scheduled for tonight.
At 7 p.m. PST the world will collectively press play on "Mixtape 13" and join in a global dance party to bask in the bass music glory that is the new Bassnectar album.
If you haven't snagged the album yet, you can head here to pick up the digital and/or hard copy today.
Check out Bassnectar's new album, Into the Sun, below and get ready to join us for tonight's global listening party!
For more of the freshest sounds, exclusive guest mixes, dope playlists, and everything electronic music, stop depriving your ears and follow us on SoundCloud today.