Damn Pretty Lights, back at it again with the hot sh*t.
I've been in love with everything PL has put out over the years and I've consistently referred to him as one of my favorite artists in any genre of music. But after an out of character Red Rocks performance in 2015 I really wasn't sure what to expect next. This track not only makes me feel proud to call Pretty Lights one of my favorites, but Derek is clearly back with the hotness.
This track accompanied with a music video from his epic Telluride show in 2015 proves Derek is still pumping out some serious fire.
Here's some words from Pretty Lights' official press release:
Three years after releasing his Grammy-nominated album A Color Map of the Sun, Pretty Lights has unveiled his first new production in "Only Yesterday." The song is available for free download at prettylightsmusic.com

The track follows the electro-soul pioneer's announcement to his social media followers that he'd be pursuing a new direction with releasing his music, and "Only Yesterday" showcases that new vision. The ambient groove takes cues from Pretty Lights' signature hip-hop influenced sound, yet relies more on sinuous, nostalgic vocal samples than electronic beats.

"Only Yesterday" is paired with a music video directed by Ryan Berena on location in Telluride, Colorado, where Pretty Lights debuted his inaugural eponymous camping event last year. Serving as both a recap of the festival's rollicking countryside and live show experience, the video is "a piece of cinematic nostalgia, and an effort to collectively acknowledge how important it can be for an individual to find meaningful connection with their FRIENDS," the Colorado native explains on his website.

The event will return to Telluride, Colorado, for its second installment on August 26 and 27.  Tickets and information at prettylightsmusic.com

Pretty Lights is launching a new Spotify playlist called 'The Hot Sh*t" where "Only Yesterday" has been added into rotation. The playlist will be updated weekly with new tracks from a variety of artists he's digging, you can check out Pretty Lights' curated picks here.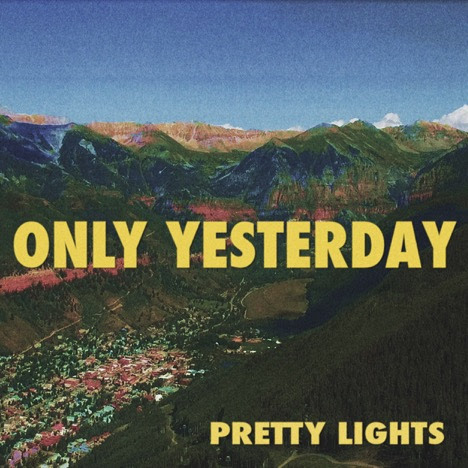 More of our past coverage of Pretty Lights: