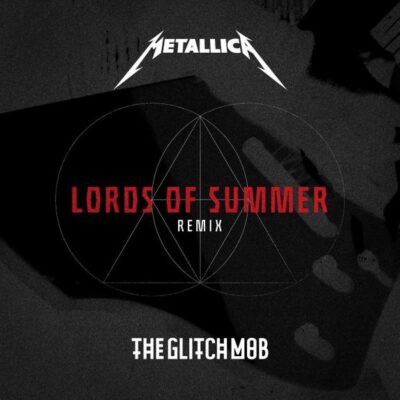 Get thrashed with
The Glitch Mob's
massive remix of the Metallica classic, "Lords of Summer".
In "Lords of Summer" the Los Angeles, California based trio combines Metallica's hard rock edge with their epic production style and what comes out is truly a marvel of musicianship.
Coming out of the gate with a rocking thrash sound distorted guitars and live drums ring out, pummeling listeners immediately off the bat.
Pushing through to what can only be described as a quasi-breakdown, massive percussion holds down a sawtooth synth that's somewhere between the sound of a keyboard and a raunchy distorted guitar.
As the song lulls James Hetfield's voice rings out. Building around this sample The Glitch Mob shifts the track upward until its final climax, eventually exploding into a classic Glitch Mob frenzy that only those four words can describe.
Check out The Glitch Mob's remix of Metallica's "Lords of Summer" and grab the free download below.