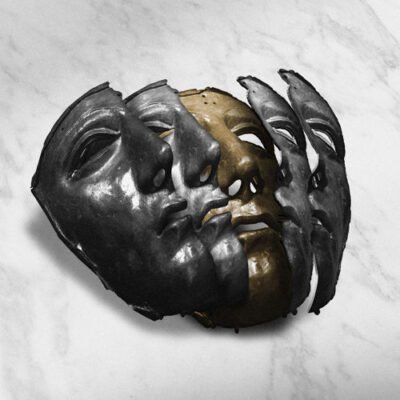 After a massive 2014 tour schedule following the release of their EP Love Death Immortality, The Glitch Mob is back in the headlines.
Showcasing 18 ridiculously well-crafted tracks, the Love Death Immortality remixes have dropped, shaking the earth with their arrival. Featuring Bassnectar, Mord Fustang, EPROM, Strange Talk, and Boom Bip.
Need more convincing? Look no further than Billboard:
Remix albums can give a record a second life. Glitch Mob connected with a wide range of artists to remix their songs, including Mord Fustang, Bassnectar, and Boom Bip.
Additionally, the trio has announced a 2015 tour with Chromeo and Com Truise that will hit up 8 cities beginning in Vancouver, BC on May 22.
For more information regarding tour dates and the release of the hottest remix compilation so far this year, visit the official Glitch Mob – Love, Death, Immortality website by clicking here.
Love, Death, Immortality Remixes track list:
Beauty of the Unhidden Heart (Bassnectar Remix)
Fly By Night (Yaarrohs Cover)
Can't Kill Us (Joe Trapanese Remix)
Our Demons (Filous Remix)
Skullclub (EPROM Remix)
Mind of a Beast (Si Begg Remix)
I Need My Memory Back (Boom Bip Remix)
Skytoucher (Starkey Remix)
Becoming Harmonious (Nadastrom Remix)
I Need My Memory Back (Zeros Remix)
Beauty of the Unhidden Heart (Chrome Sparks Remix)
Fly By Night (Strange Talk Remix)
Can't Kill Us (Plaid Remix)
Our Demons (Pair of Arrows Remix)
Beauty of the Unhidden Heart (Dean Grenier Remix)
Carry The Sun (Mord Fustang Remix)
Skullclub (Emalkay Remix)
Our Demons (Hive Remix)