It has been 2 years since Headphone Activist released anything on SoundCloud. Yesterday was the day for him to lay down another miraculous track.
Full of soothing bass and tribal influences, Headphone Activist brings us 'The Enigma of Copyright' as a free download.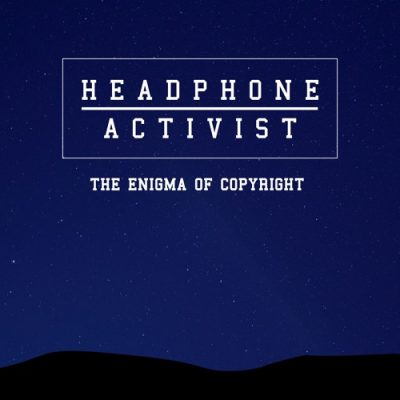 Listen to and download for free Headphone Activist's 'The Enigma of Copyright': 
Here is what Headphone Activist mentions himself about the sensational release.
2017 has been and up and down year for me, at the start of the year I found myself at a cross roads. I had an EP finished, and found myself with a lot of options and opportunities to move my project forward. However upon reflecting, I realized I didn't really enjoy the direction the EP had gone.

I had found myself attempting to make a more "modern" sound instead of sticking to my regular attitude of "if it sounds good release it". So I scrapped the EP and decided to focus on rebuilding my sound and taking more time to have fun with the creative process. Now, 8 months later, I have a stack of singles and a new EP that is getting wrapped up atm.

The first single from this collection of new music is "The Enigma of Copyright" which was originally titled "rick and morty". The title sort of says it all, I am a huge fan of the tv series Rick and Morty and was super inspired when I heard the original sample used in the episode where Beth saves that deer's life. If you don't know what I am talking about at this point, do your self a favor and sit down and watch Rick and Morty.

In closing, my life has changed a lot since I started uploading my music on Soundcloud 5 years ago. All of you who are reading this have helped me to accomplish more than I had ever thought possible. From traveling around the world, connecting with fans, and even having the simple freedom to go snowboarding on some of my days off instead of having to spend those days working a second job.

You have all helped me out a great deal not just as an artist, but as human being. So here is to all of you. and to all of the music I plan to share with you in the years to come.
The next sets he will be throwing down will be at Upnorth Music & Arts this weekend and then at Symbiosis Gathering in September. Find more of his music as a free download by clicking here and stay connected by keeping up with him on his social media handles listed below.
Follow Headphone Activist: