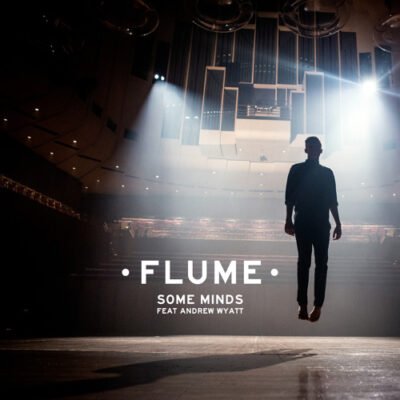 Flume and Andrew Wyatt's track, "Some Minds", is a spaced out electronic odyssey that oozes feeling from every little corner, nook, and cranny of the song.
Beginning with a an ambient and dusty drum beat that's reminiscent of a dingy jazz lounge, Andrew Wyatt's lyrics filter in and take the lead as the rest of the song builds in the background.
Falling into a deep pocket, Wyatt's vocals carry the heavy flavor of a psychedelic 60's-meet-MGMT vibe.
As "Some Minds" rolls along, Harley Streten AKA Flume brings it up to a sharp point before dropping it into an almost deep-electronica-meets-trap kind of feel.
It defies explanation, to be honest, but it's pure bliss.
An exact extension of Flume's one-of-a-kind sound, "Some Minds" is the perfect blend of weird and wonder that combines to make a completely memorable song.
Get weird and listen to Flume and Andrew Wyatt's strange and peculiar, "Some Minds", below.
For more of the freshest sounds, exclusive guest mixes, dope playlists, and everything electronic music, stop depriving your ears and follow us on SoundCloud today.