If you are a future bass enthusiasts, then you should be regularly following bitbird. Freshly discovered is Belgium DJ, Taska Black's smooth 'Sandpaper'. Playing with soft yet explosive vocals served up by Ayelle and warm bass mixed with future sounds, 'Sandpaper' will make you ears perk up and face light up.
Taska Black washes us with those soothing sounds.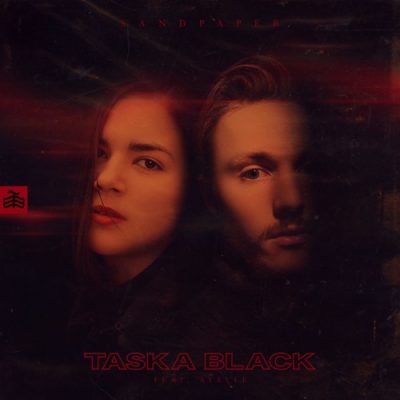 The lyrics, "I can be your Sandpaper" hit just the right notes to calm the soul. Now, enjoy what may be Taska's best work yet.
Listen to Taska Black's 'Sandpaper' ft. Ayelle: 
To premier 'Sandpaper' Taska seamlessly mixed it in to his guest mix for Too Future. Packed with tracks that will bring you to your happy place, the mix features Alison Wonderland, San Holo, KRANE, DROELOE, RL Grime and more. Add the mix to your collection as a free download and scope the entire tracklist below.
Listen to and download for free Taska Black's Too Future Mix:
Tracklist:
Taska Black – Nothing Lasts (Intro Edit)
Alison Wonderland – Happy Place
Nurko – Let Me Go
Sem – Reasons
San Holo – If Only (ft. Eastghost, Analogue Dear, Droeloe, Taska Black, Losi, ILIVEHERE., Goslo)
Eastghost – Eyes In The Back Of My Head
Vasser – Puzzle Of Us
Oski x Ian Munro – On Fire feat. UZ
KRANE x Slumberjack- Hollow
Blaise – Dua (Vincent Remix)
Taska Black – ID
DROELOE – ID
San Holo – The Future (Taska Black Remix)
RL Grime – Core
Gent & Jawns – Collecta
San Holo – Light (Taska Black Remix)
Baauer – Gogo
Big Dope P – Hit Da Blokk (Rustie Remix)
Taska Black – Leave Me
Kendrick Lamar – Backseat freestyle
Taska Black – Dreaming
Bishu – A Feeling
SOPHIE – Pony Boy
Taska Black – Sandpaper ft. Ayelle
Vic Alexis – After Vanishing
Before you go, take a listen to Taska Black's viral single 'Leave Me'.
'Leave Me' is the second single off birbird's Gouldian Finch compilation that is also available as a free download. Enjoy this flooring track that will encourage you to be upfront for Taska Black's next set.
Listen to Taska Black's 'Leave Me': 
Keep an eye on Taska and the bitbird family by following them on their social media handles linked below.
Follow Taska Black: Facebook | SoundCloud | Instagram | bitbird