The hype of Lightning in a Bottle (LIB)  from ticket holders started way before the lineup was even announced. After having discussions with numerous people who went, it was undoubtable that after the experience we had, we turned out more inspired and determined to go up against anything that comes before us.
This year was my first time attending to the famous music festival that began as a birthday party over a decade ago. I heard rumors about this fest bringing so much euphoria and one of a kind experience to numerous attendees.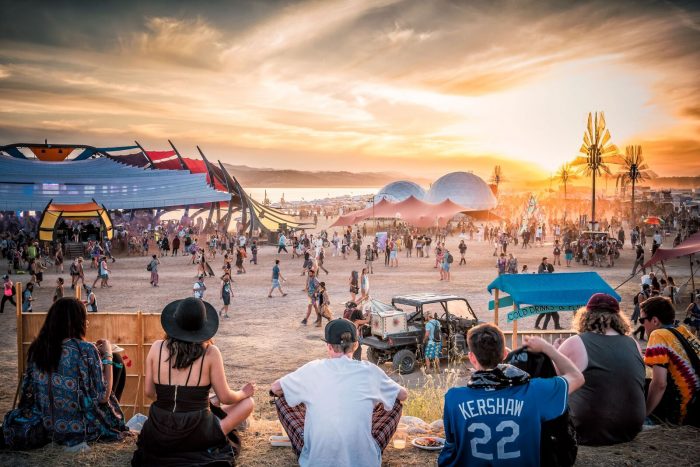 When I stepped foot on the dirt road path leading to the opening gates into Lightning in a Bottle, I knew I would encounter all that I heard yet not at all like what I anticipated.
Take a listen to our playlist on what stuck out to us at the festival, which includes Bassnectar and G-Jones' first ever played 'Underground':
Enjoy a photo tour and find out our 10 reasons how Lightning in a Bottle fuels our souls.
1. The Welcoming Lightning Crew
From the minute we were waiting eagerly in line before dawn early Thursday morning, the LIB crew individuals invited us with splendid grins. As we entered the gates, the LIB team was not influenced of tiredness as they made us feel more energized for what we were about to experience the following five days.
Setting up our tents and getting settled, they strolled around making discussion with us contributing to an interactive environment. Throughout the entire weekend, every single employee of LIB, either a crew member, a teacher, spokesperson, they all had a powerful energy into their eyes when assuring each person was highly satisfied with any moment they were in.
No matter what you were doing, dancing, practicing yoga, painting, or simply endeavoring on delicious food, your satisfaction at that moment was a focal point. It was exceptionally consoling to know there was the right kind of crew encompassing what LIB stands for.
2. Lake LiB – AKA Lake San Antonio
The biggest highlight of this year's festival, had reached 50% capacity after this past winter's rains, and boy was it a hit! Attendees were able to bring rafts and paddle boards to cool off in the lake during the day. Not to mention; we were able to take drinks from camp to all areas of the festival (saving us a TON of money), having a cooler of beer by the water was surely a massive plus.
This was the first year ever that the lake had water and was open to festival goers, it took an already unimaginable experience to the next level. 
3. The Secret Sets:
With the main stages still unopened; there was still so much going on. No matter where you wandered, you stumbled across new music, art and activities. The Favela was throwing down some deep house tunes for those easing their way into the long weekend ahead then all the sudden there was a surprise set from Rufus Du Sol. Minnesota also surprised us with a set on the Pagoda Stage. Lucky us!
4. The Visionary Artwork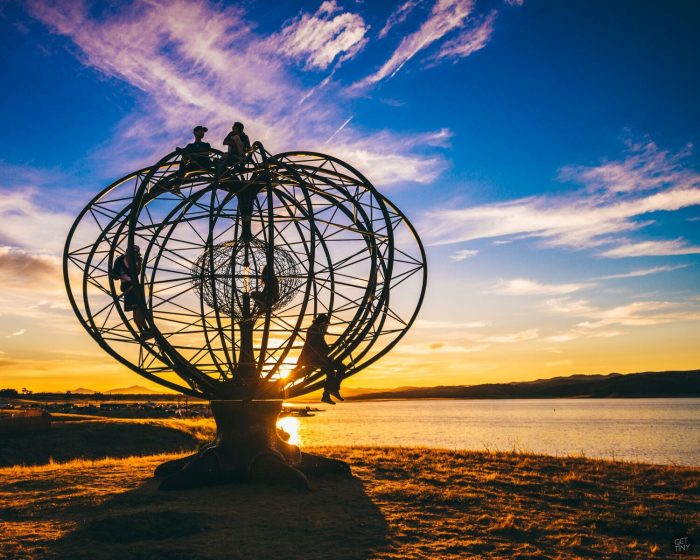 There are no such words to depict the exceptionally gifted artists that Lightning in a Bottle had brought into the spotlight. The creativity that exists in some with just a simple brush or even a pencil was out of this world. Artists were spread all around the festival lands, showing their talents as festival attendees meandered to one place to another. Signs with a simple drawing and quote made a cardboard piece look mystical.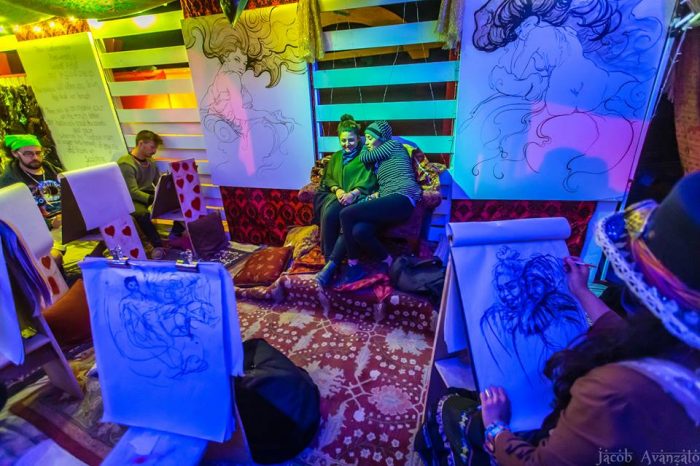 Enormous art pieces as 3D statues bringing art to life had everyone's eyes astonished. It was incredible to see something made out of nothing and making the nonexistent pictures have life directly before us.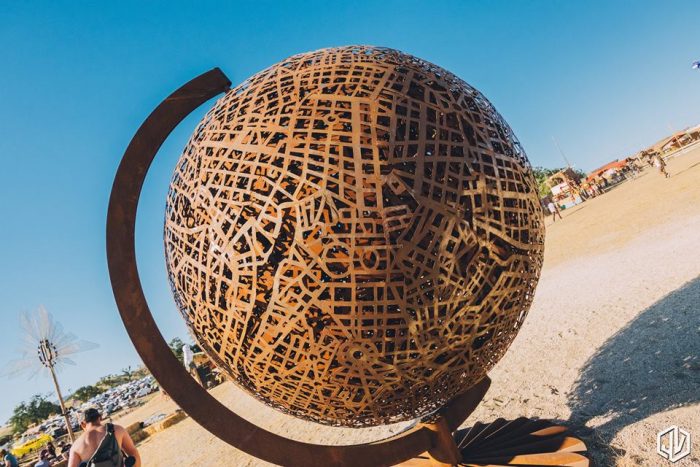 5. The Nourishing Activities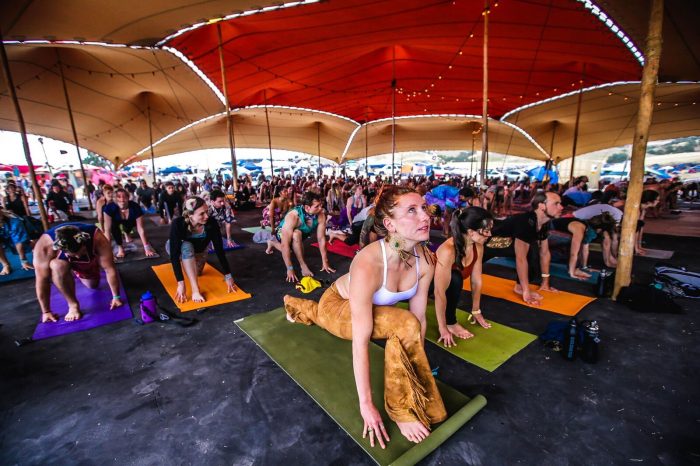 After dancing the night away, there was nothing more pleasurable than waking up knowing only a couple of steps away you could find yourself stretching in a yoga class. LIB had curated perfect nourishing activities throughout every hour to everyday with tremendous opportunities to discover a moment of peace within yourself. Many of these activities included: Yoga, Sound Healing, Learning Kitchen, Group Meditations, Family Zone and Inspiring Talks.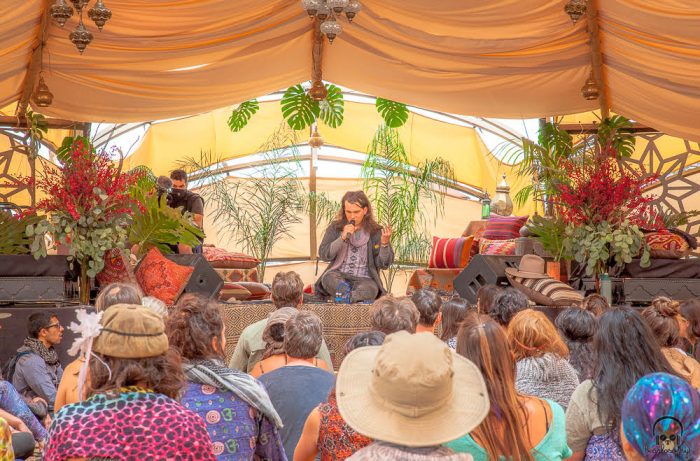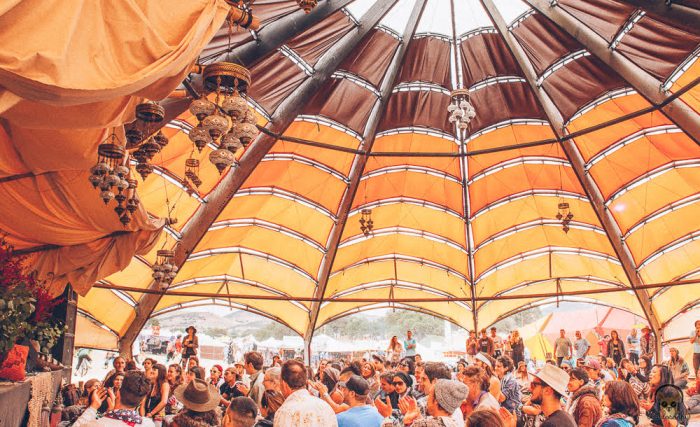 My mind was emphatically overpowered with all the information I was breathing in.
It was mind boggling how every new activity I participated in, had exceptionally brilliant individuals directing it. The yoga classes had the ideal stretches to diminish any soreness in your body. Each vibration from the sound healing waves that entered inside you as your eyes were closed assisted in soothing you.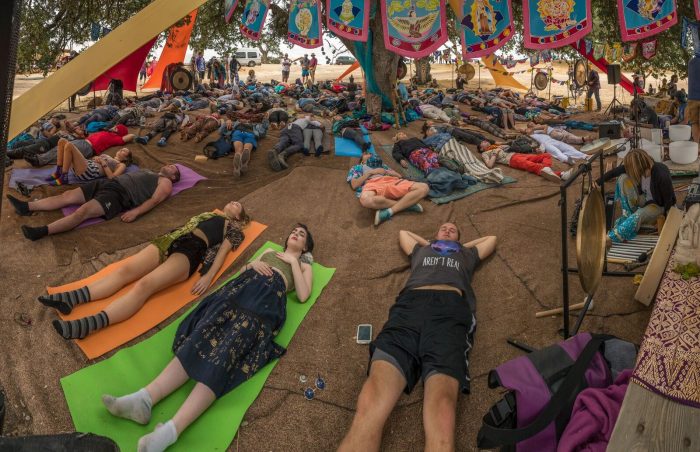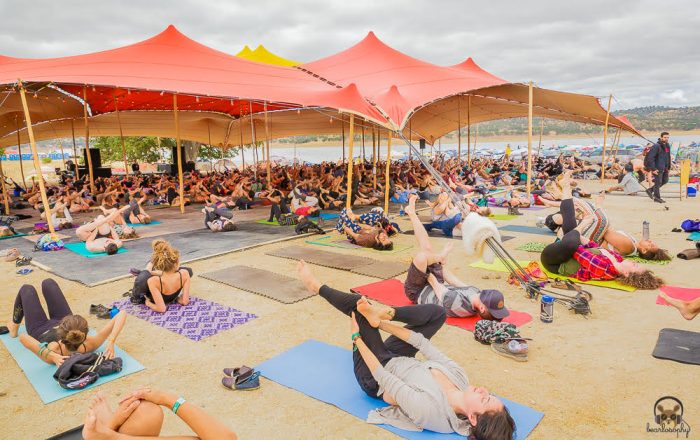 What gave the more profound message was the family zones that taught the youthful era. The youngsters were moving along, painting, collaborating with other young ones, learning very rich and positive things. No matter what, there was no doubt, you didn't walk out of that festival without learning something new.
6. The Immerse Activities:
There was so much room for activities! Some of the active endeavors involved a 2nd Annual Invitational Soap Box Derby, Mega Skee Ball, Late Night Speed Dating, the LIB Must Dash 5k Run, After Dark Karaoke that went until sunrise, The Do-Over Salon and Barber Shop, and the Fire Flow Zone where you could catch some amazing fire performers.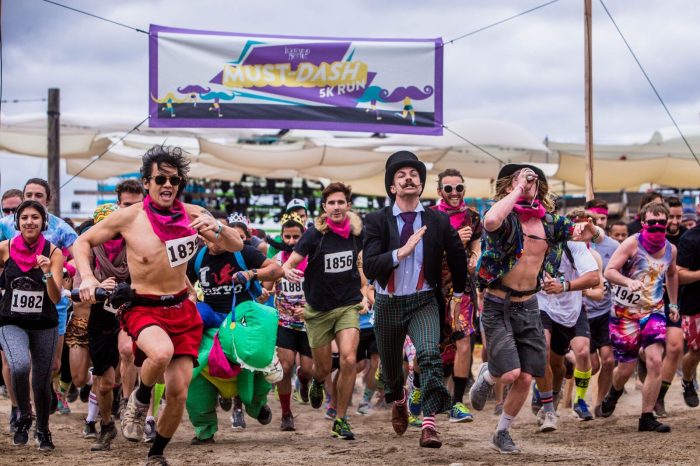 There was also a ton of interactive art installations that you could play with and climb on and "Immersive Environments and Experiences" that included The Grand Artique, Amori's Casino & Burlesque (the after-hours party spot), Lightning Inn, The Gong Sanctuary, Black Rock Observatory, The Jive Joint, and Mova Gallery (a 360 digital projection dome with 4k resolution by Android Jones…).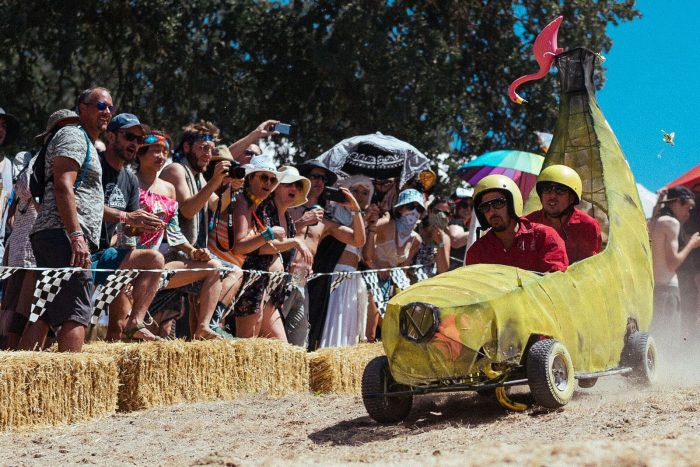 7. The Appetizing Food
LIB comprehended attendees would need good energy to keep everyone moving and dancing throughout the whole weekend. And, they did that by providing mouth watering food vendors! There was the healthiest raw vegan to the juiciest, favorable comfort meals. Many of the cool features of the food vendors included the Dough Lab and Farm to Table Dining.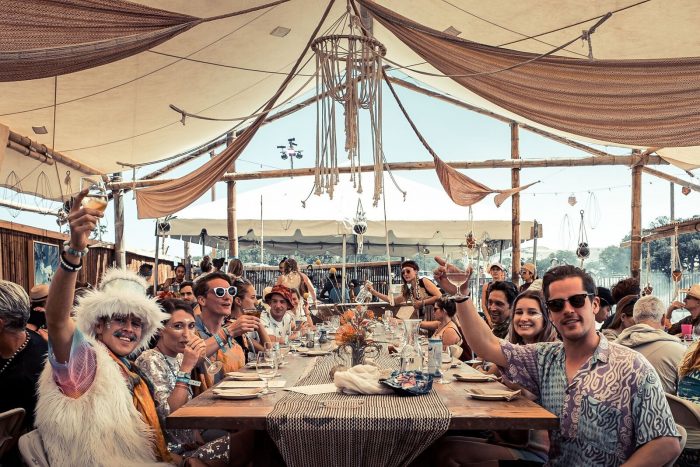 The Dough Lab consisted of natural custom made pizzas with a huge assortment of fixings to choose from. It was very much so thoughtful in how LIB provided healthy choices to eat the delicious pizzas including gluten and veggie lover options!
Farm to Table Dining was profoundly gifted culinary chefs prepared to cook you the warmest and incredible dinners. When you confirmed your reservations with the restaurant's choices given, it was your best spot to have a sentimental, romantic date night!
8. The Exceptional Music
One of the main reasons why LIB is a favored festival is for the well-thought music selection for the event.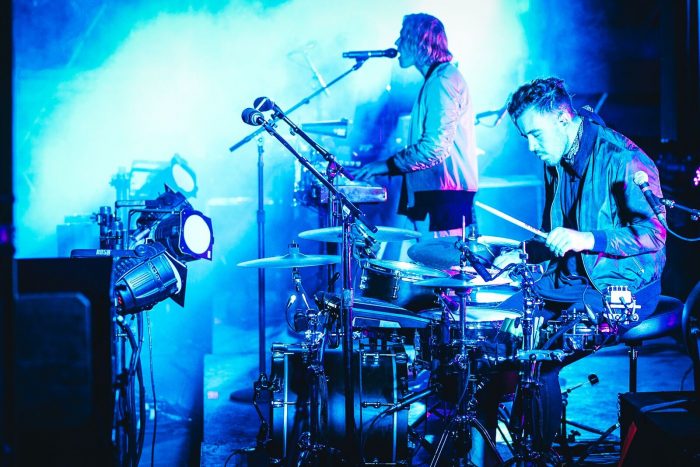 Each stage had very different types of music and no chance alike. The sounds that each stage gave out never left anybody bored, and it was immaculate to know you were never out of choices. The well curated designed stages included Lightning, Woogie, Thunder, Grand Artique, Pagoda and Favela. 
I had never observed such a variety of gifted live bands gather together, and bring the sort of energy that they did from fans when they performed. Some of the biggest performances that brought in large crowds included Rufus Du Sol, Troyboi, Bassnecter, Bob Moses, Perfect Stranger, Richie Hawtie and much more!
It was brilliant to have artists perform starting very early in the day around noon for the early birds and late evening at night for the night owls. My favorite part of some of the small stages is how they contained small cushions where you could easily lay down, and take a nap while listening to beautiful music.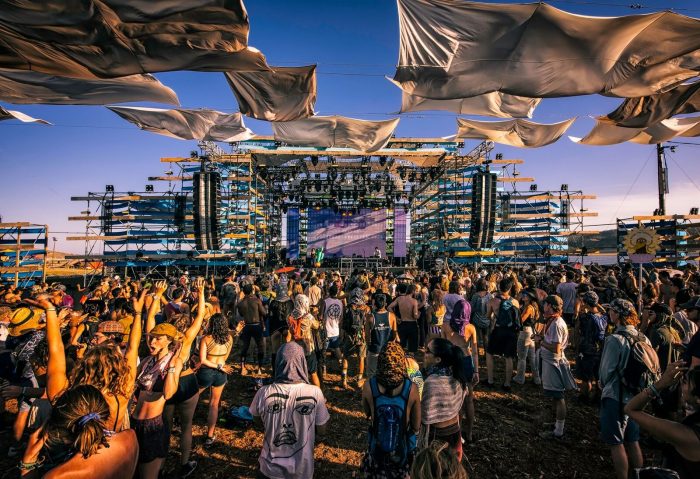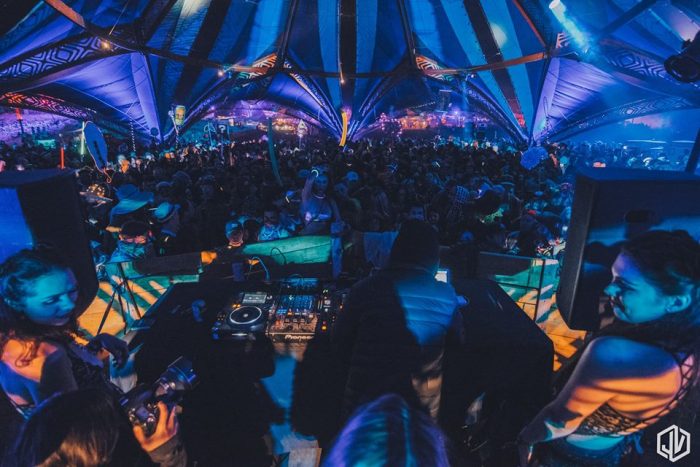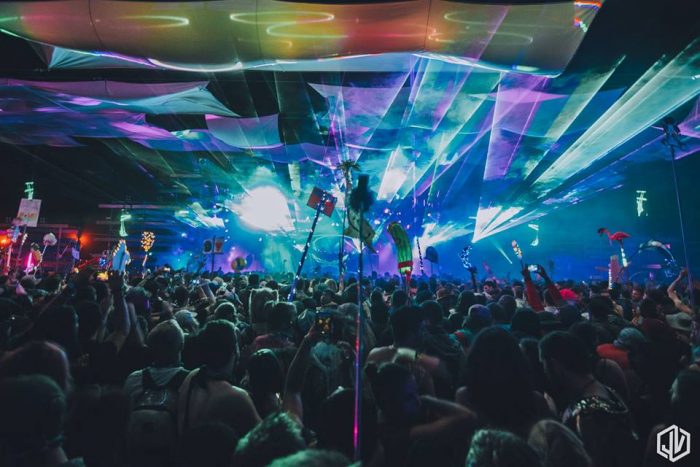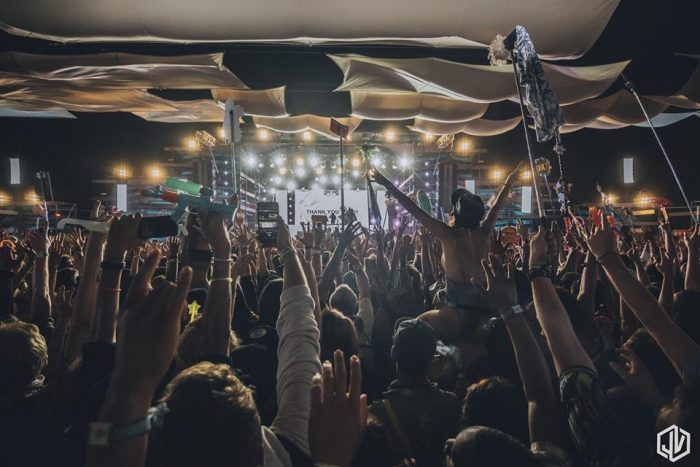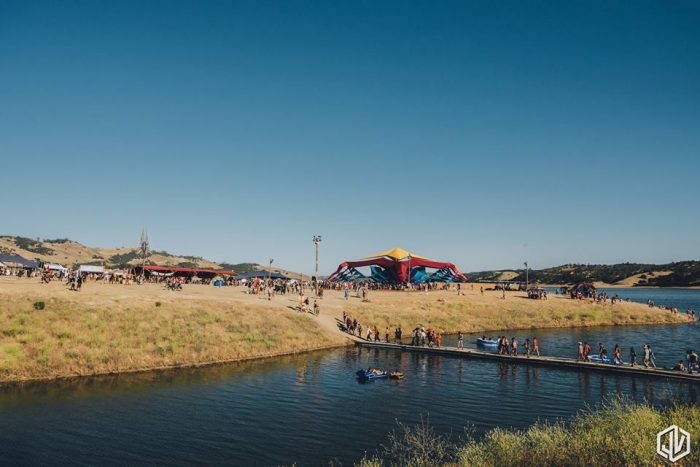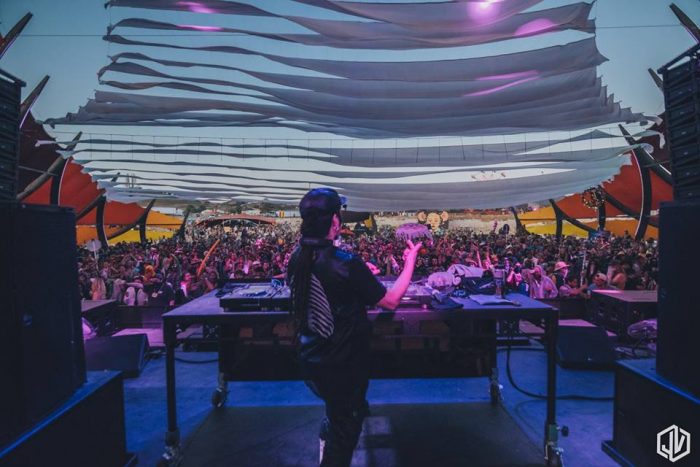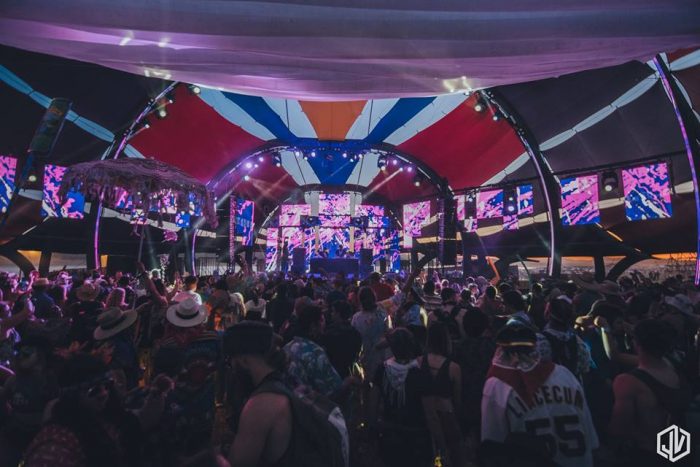 9. Meditation Mountain: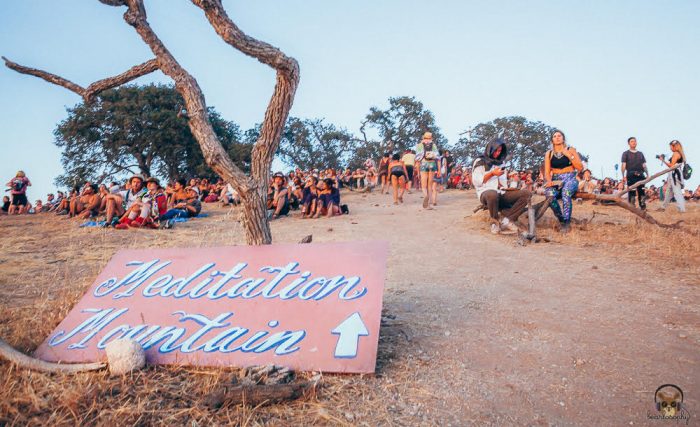 This was one of the 'better kept not-so-secret secrets'. It was a beautiful little spot on a hill that overlooked the festival grounds and lake, where you could peacefully clear your head with a great view. The unspoken respect of those who were there meditating was an unexplainable synchronized energy filled with love and understanding.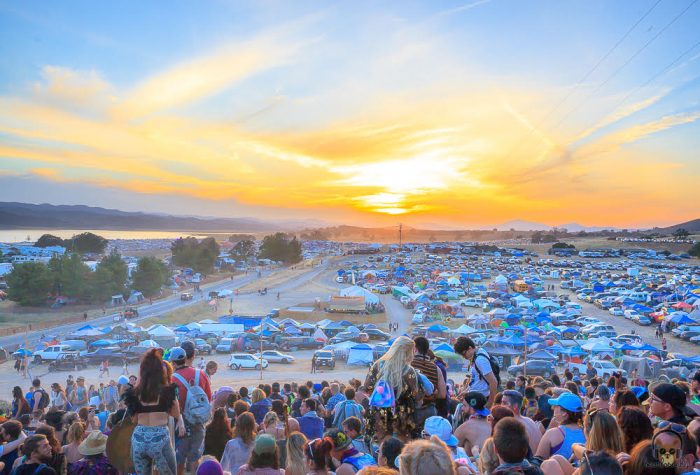 10. The Lightning in a Bottle Attendees
Before going to LIB, I looked into the history and how it all began. Everything that I read, everything that I heard of the LIB always brought up the same word that defined the festival. The community of people is what makes Lightning in a Bottle what it is today.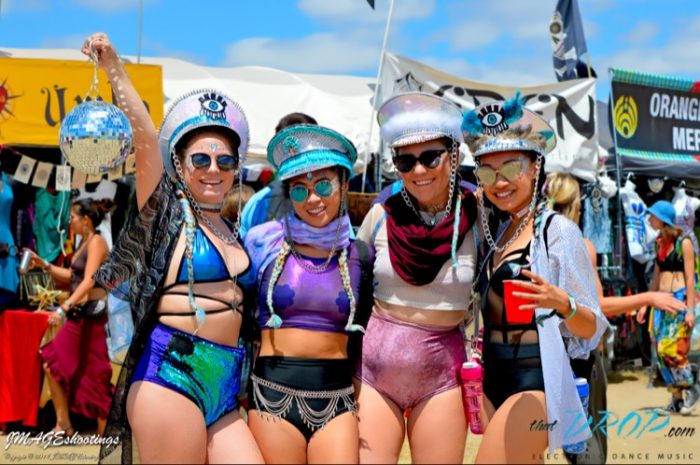 It's inspiring to see how different strangers, from different backgrounds, would join in on hugs, campgrounds, dancing together. Every single bridge that crossed over from one end to the other, was fulfilled with many high fives that people would give to each other. You could tell by looking into another person's eyes that they were extremely substance, and intended to be the place they were standing.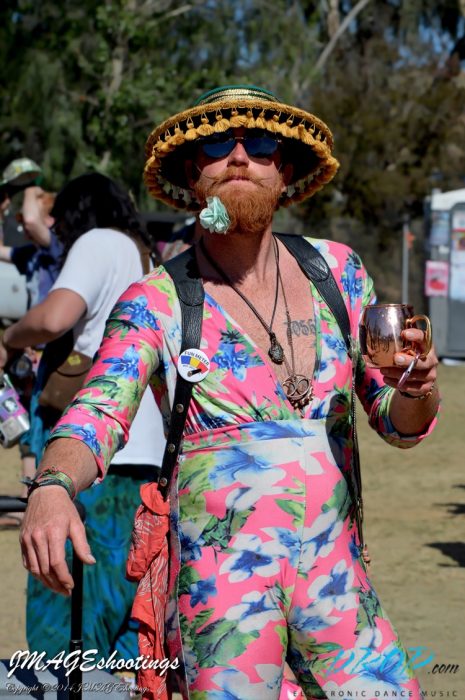 Everyone brought out their creative side by wearing beautifully crafted outfits! With leaving all the worries behind, it was great to see people bring out their fun side no matter what age you were. This community, what it showed to the younger kids that attended is going to carry on for decades and inspire. As every day that went by, people grew closer and closer, showing the best kind of compassion to each other!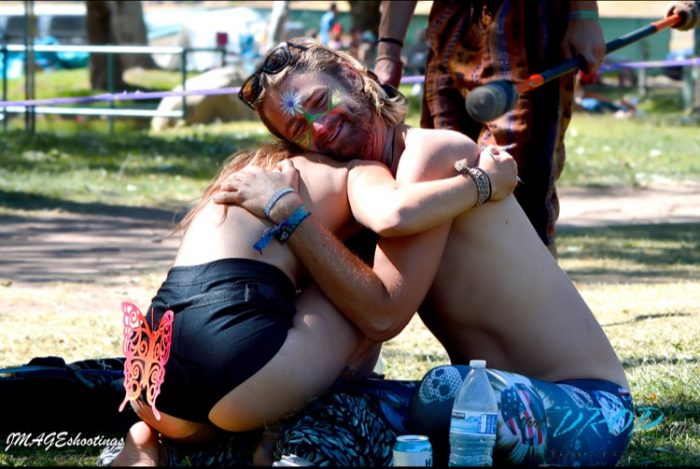 In conclusion, Lightning in a Bottle was more than just a music festival. With all the amazing things that it consisted, it was obvious that a connect community made this an experience of a lifetime. Whether it was your fifth time, or you were a new attendee, LIB will and did change many lives!
This article was co-written by Rayy Borrelli-Smith
Follow Lightning in a Bottle: