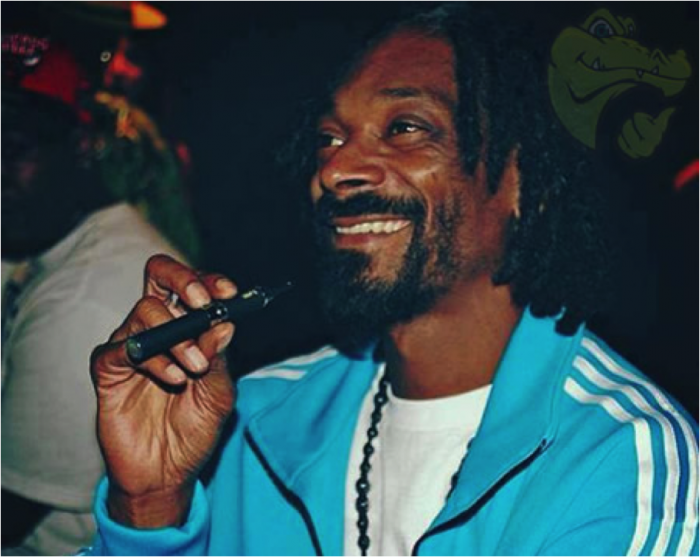 In the recent years, vaping has transformed from a niche interest to an international phenomenon. We're seeing people puffing on their devices just about everywhere now, as the number of smokers who are turning towards a new smoking option is constantly increasing. The mainstream recognition relates to obvious health benefits and a wide range of choices.
Art is inspired by life. Right now we can see more and more artists picking up vaporizers and generating their popularity through their creative work. The hip-hop culture seems to be ahead of others in this regard.
Most people associate hip-hop with money, big chains, girls, and of course weed. Rappers are often identified with marijuana and cannabis smoking. No wonder that there're already many users of marijuana vape pen and cannabis vaporizer https://vapingdaily.com/vaporizers/ within the rap community.
It's hard to say exactly when vaping became common for this audience, but it is already strongly rooted. The manufacturers are being extremely quick-witted when it comes to marketing their brands.
There has been a lot of PR and product placement within the hip-hop music scene. You can see the products in the videos of Chris Brown, Young Thug, Fetty Wap and other artists. The brands are shown to be fancy and exclusive in videos. It works better than traditional advertisements.
The most successful PR campaigns are those involving the best representatives of the industry:
DJ Khaled. Vaping is his hobby. So, there's no surprise that the artist promotes his favorite line of vape pens. KandyPens are featured in a music video for "The One".
Snoop Dogg. While the celebs we have already mentioned prefer e-liquid vaping, others opt for a weed vaporizer. Snoop Dogg is a rapper who flaunts marijuana use. A partnership of a hip-hop legend with Grenco Science has resulted in a release of a new brand of dry herb vaporizers.
Wiz Khalifa. The rapper has also turned his love for of the green stuff into a business. His record label group Taylor Gang and Grenco Science together developed their own line of dry herb and concentrate vaporizers. Creative people know how to impress everyone. They launched the vaporizer into space!
A$AP Rocky. The Harlem MC is also a successful producer, model, director and actor. Now he has got into the vape pen game. A$AP Rocky has joined forces with designer vaporizer company KandyPens to launch his own signature vape pen line.
Celebrity endorsement can influence customers' decisions. It is literally a form of advertising where famous people use their fame to promote certain products. Fans, especially the youth, truly wants to look like their favorite rappers. And they will buy whatever products they use.
E-cigs are emerging as a promising means for people who are trying to quit smoking. And the alternative is considered to be safer.
Zumbi of Zion I told DOPE Magazine about how his cannabis use has changed since he became a parent. "I used to spend weeks faded off of my vaporizer", said the artist. But with time, his consumption has declined. Now, Zumbi doesn't smoke at all and rarely uses a vaporizer. 'I still dabble with edibles and oils when I can carve out some time to enjoy the vibes", said the rapper.
Vaping is on the rise. And advertising plays a vital role in it. Hip-hop artists have become the vaping brands ambassadors. We can see artists and other people in music videos vaping. This approach is used to promote vaporizers through an association with hip‐hop music and culture. The collaborations of respectable rappers and big vaping companies only deepened this connection.
Image source: https://www.crazedhits.com