While trap music takes it grip on society, new avenues of sound are developing within the genre. Previously we have covered the different styles of trap, from happy to tribal. Recently we have been on a tribal trap frenzy and found some amazing tracks available for free download.
Enjoy five banging tribal trap tracks to keep the heat flowing.
You may be wondering, what is tribal trap? Trap music is created when producers use the Roland TR-808 Drum Machine and grab influence from rap. Tribal trap takes the original stylings of trap, then adds a tribal instrument or chant to send the track off in a new realm. Enjoy this collection of recently released music boosted by the Amsterdam based Tribal Trap.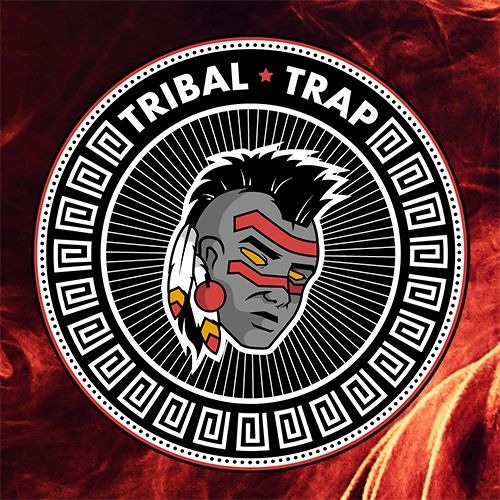 5. Skan – "Sadaweya" (feat. Highdiwaan) [Free Download]
Inspired by international sounds, the France based Skan brings his usual magic of tribal trap beats in perfect harmony with the melodic vocal lines from Highdiwaan and original instrumentals. The brooding vibe contributed by the harmonic background elements turn "Sadaweya" into an ideal transition track from fall into deep winter.
Utilizing the famous bartender's phrase "you don't have to go home, but you can't stay here," Bone N Skin flashes back to 2014 with the Ellie Goulding-inspired feminine vocals on top of a crystal-clear keyboard riff. While some of us might be admiring this track for its nostalgia to when mainstream trap first popped off, the chorus of "Home" features a few layers of twisted synths while creating a "cha-cha" effect. Although it might be a little too sugary for the rougher fans out there, "Home" definitely has a place as a good palate cleanser.
3. Joshua J – "Pina Colada" [Free Download]
With a vocal sample discussing the background behind the music, the aptly-referenced "Pina Colada" begins with a light 8-bit-sounding synth until swishy, more complicated digital percussion comes into place. The vocal sample from the chorus proceeds to go into all directions, later coming back to the same 8-bit synth it began with. Carrying more R+B / Hip-Hop-tinged influences than the last two tracks, Joshua J's "Pina Colada" is one of those ballad-hybrid bangers that combine enough party with plenty of emotion.
Rounding out the number two spot with more international eastern vibes, Flechette comes in hot with a bombastically soulful vocal sample shouting the title of the track. The track begins to get increasingly tribal as a classic trap buildup makes way for a synth-like horn rounding out the "meat" of the track. This winter seems to have no shortage of unique cultural interpretations of an undeniably western electronic subgenre.
1. TERRA BLVCK, J Swey & Born I Music – "Choppa Gang" [Free Download]
This all-star trap lineup goes deep with its rap roots, and holds no punches when grabbing listeners with its attitude. Between the easy-flow bars, TERRA BLVCK, J Swey, and Born I Music reminisce to the days of 2006 when big-group collabs were more of the norm and rap anthems more common. While we can't ignore the well-delivered lines, the tribal trap elements behind the lyrics channel a synth-sitar riff layered over exciting beats and samples. If there were any track which embodied both meanings of trap music, "Choppa Gang" slides into the #1 spot with little effort required.
Follow Tribal Trap: SoundCloud | Facebook | Instagram
Follow Skan: Facebook | Twitter | Soundcloud
Follow Highdiwaan: Facebook | Twitter | Soundcloud
Follow BONE N SKIN: Facebook | Twitter | Soundcloud
Follow Joshua J: Facebook | Soundcloud
Follow Flechette: Facebook | Twitter | Soundcloud
Follow TERRA BLVCK: Facebook | Twitter | Soundcloud
Follow J Swey: Facebook | Twitter | Soundcloud
Follow Born I Music: Facebook | Twitter | Soundcloud