We're going on tour with The Chainsmokers to capture exclusive photos, videos, and media. Joining them for 5 dates as part of their ongoing Friendzone tour, we will be delivering behind-the-scenes footage exclusively through the Stitch Live mobile app and our social media channels that will not be seen anywhere else.
Since blasting their way into the electronic dance music scene in 2013, New York-based DJ duo Andrew Taggart and Alex Paul have cemented themselves as a household name. Performing as The Chainsmokers, the aggressively handsome tag team continues to pillage dance music minds around the world, releasing chart-topping single after chart-topping single while drawing thousands of spectators to their main stage festival performances and sold out shows.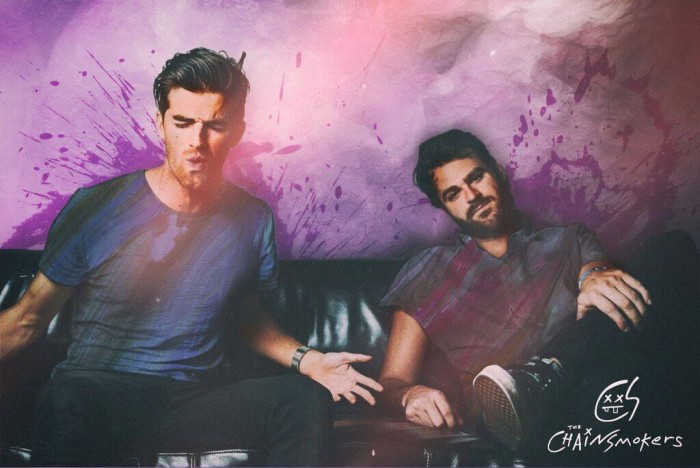 While they might attribute the unrelenting attention to their congenial hairstyles and unique personalities, The Chainsmokers, nonetheless, continue to dominate the world of popular dance music.
Having released their Bouquet EP in October, Drew and Alex continue to #Friendzone their way around the States, showcasing their sound which is rooted in indie, progressive, and pop music. Though the tour is approaching its' final stretch, we have some exciting announcements for fans looking to get involved with the action.
thatDROP has partnered with Stitch Live and The Chainsmokers for 5 West Coast tour dates.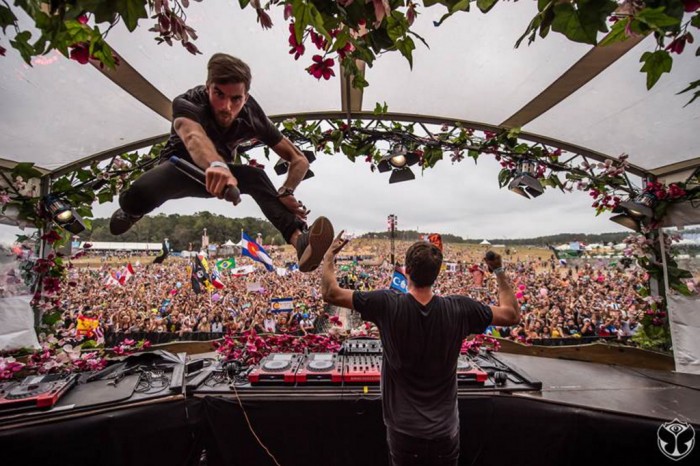 A music-based video sharing app, Stitch Live allows you to experience live music events like never before. By downloading the app, fans will now be able to circumvent the FOMO, engaging in exclusive content while experiencing incredible perspectives from 5 of the remaining Friendzone tour dates.
We've hitched on for the ride to make sure you don't miss a moment of the shenanigans from The Chainsmokers' stops in Salt Lake City, San Diego, Los Angeles, Oakland, and Seattle. Throughout the tour we will be gathering exclusive videos and photos while getting you involved in the action.
Witness what goes on in the moments leading up to the performance, watch Drew spend four hours perfectly aligning his follicles, and immerse yourself in the middle of the crowd.
Don't miss a minute as The Chainsmokers take over many of the venues that used to turn them away at the door. Grab Stitch Live and stay tuned as we bring you exclusive news, updates from the road, and opportunities to when tickets to each stop in your city.
The Chainsmokers' Friendzone Tour Dates