Parisian house duo KLYMVX is quickly emerging as a must hear sound in the melodic house movement that has been especially prevalent throughout Europe.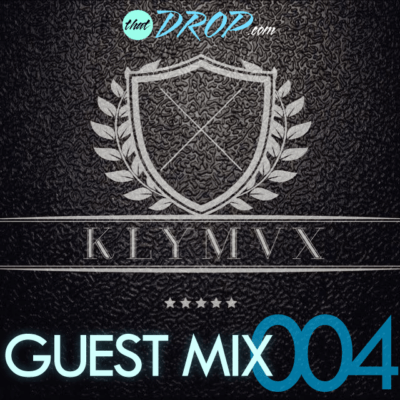 Remixes of "
Gold Skies
," Coldplay's "
A Sky Full Of Stars
," are part of an extensive catalog that has been populated in just a few short months. Popping up across the leading tropical and melodic SoundCloud stations, the French producers have gained worldwide attention while positioning themselves to really burst on to the scene.
Check out the next up and coming melodic house sound in our one hour, exclusive guest mix featuring KLYMVX.
Kicking off with an ambient rework of one of this past summers most popular soundtracks, this guest mix immediately sets the tone for a musical journey chalk full of feels. With an unreleased KLYMVX original track and features of Kayliox and Michael Calfan, it couldn't possibly get better for fans of deeply melodic sounds.
For the hottest sounds, sickest playlists, and exclusive guest mixes, be sure to follow us on SoundCloud.
Stay up to date with the latest releases from KLYMVX by connecting on Facebook, Twitter, Instagram, and SoundCloud.
Listen to thatDROP Guest Mix 004 Presents KLYMVX and be sure to grab the free download.
thatDROP Guest Mix 004 Presents KLYMVX track list:
Sander van Doorn, Martin Garrix, DVBBS Ft. Aleesia – Gold Skies (KLYMVX Remix)
Delcroix & Delatour – Solitude (Original Mix)
Coldplay x Boyce Avenue – A Sky Full Of Stars (KLYMVX Remix)
Mitchell Southam – Remember (Original Mix)
Echosmith x Sofia Karlberg – Cool Kids (KLYMVX Remix)
Oliver Heldens Ft. Kstewart – Last all night (Koala) (Michael Calfan Remix)
Efix & GTN IX – Leave Ft. Sanchez (Original Mix)
Ne-Yo Ft. Juicy J – She Knows (Kayliox Remix)
Shermanology – I Want You (Original Mix)
Sick Individuals & Ariyan – Olympia (Original Mix)
Tony Junior – Jump Around (Original Mix)
Gregory Klosman, Albin Mayer & Tristan Garner – Pressure (Original Mix)
KLYMVX – Fallen Ft. CØZY (Original Mix)