The beauty about about artists whose identity remains anonymous is that they let their music do the talking.
Artists like UZ and ZHU stay behind the scenes, never letting their personal identity interfere with their music. While some may criticize this lack of audience engagement, the strategy has not affected them whatsoever. Not only do fans keep coming back to their sound, but their followings continue to expand as listeners eagerly anticipate their next release.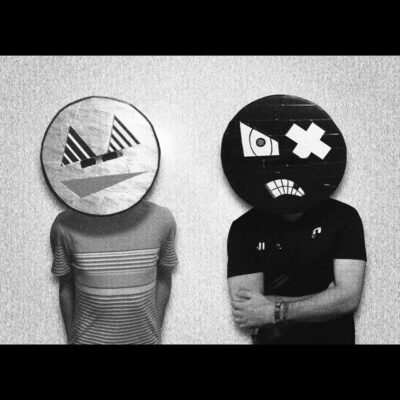 Another duo donning facial facades, Synymata is piquing the interest of electronic lovers throughout the Midwest.
The collaboration of Milwaukee beat makers, though new to the scene, is wasting no time with the release of their Pretense EP. Showcasing their feature track "Turning Away," Synymata's latest release succeeds with a level of professionalism that is not always the case with artists who are new to the scene. Whereas many prematurely attempt to push their sound to a saturated market, it is evident that the Wisconsin tag team has refined their progressive house sound with extreme precision.
A play on the word "synonym," Synymata pulls their influences from fellow veiled producer Deadmau5.
Aside from sharing their approach to anonymous on stage personas, the elaborateness structure present Pretense is a sound is a shared quality we can definitely get behind.
Listen to Synymata's Pretense EP and be sure to grab the free download.
Be sure to stay up to date with the latest releases and upcoming news by connecting with Synymata on Facebook, Twitter, and SoundCloud.