The popular nu-disco duo from New York we know as Solidisco (comprised of Matt McGurn and Don Skotnicki) has been clocking in some serious work in 2016, and we're loving every second of it.  First, they unveiled an uplifting feel good release in "Golden" last month and now they're pumping up the volume even more with the dance floor-commanding release of "Get in Love."
"It's a futuristic dance track dripping in retro gold. It's made for the peak moment on your Saturday night and is sure to kick you to that next level." – Solidisco
Keeping a strong hand on their signature nu-disco feel, the duo reels in a colossally catchy vocal hook layered atop boppy instrumentals and roaring percussion.  The composure of layered vintage sounds flow together seamlessly for a trendy, energy-packed futuristic disco tune guaranteed to light up the dance floor.
"…it's finally here and one of our favorite tracks in our sets!" – Solidisco
Soon to be one of your favorite tracks, be sure to grab this jam and toss it into your USB collection now.  You can snag "Get in Love" on iTunes, Google Play, Beatport, and Spotify.  If you're interested in catching a first-hand experience with the nu-disco champs, check out their US OPEN tour alongside Gigamesh this spring, tour dates listed below.  Click here for ticket information.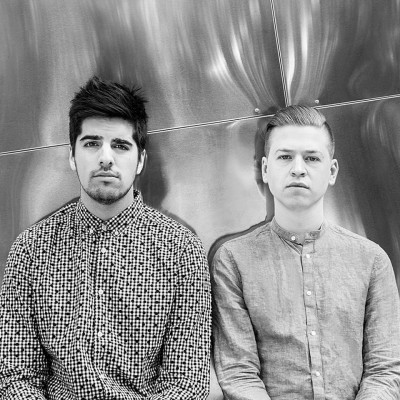 US OPEN Tour Dates w/ Gigamesh:
March 17: The Masquerade, Atlanta GA*
March 18: Coda, Philadelphia PA*
March 23: Electro Beach, Puerto Vallarta Mexico
March 25: Double Door, Chicago IL*
March 26: Riot Room, Kansas City, MO*
March 31: Empire, Austin TX*
April 1: Jack Rabbit, San Antonio TX*
April 2: The Regent, Los Angeles CA*
April 8: Larimar Lounge, Denver CO*
April 9: Audio, San Francisco CA*
April 14: Good Room, Brooklyn NY*
April 15: U Street, Washington DC*
May 21: The Annex #Afterlife, Chicago IL
* Shows With Gigamesh