The Russian DJ and producer, Eskuche just earned a first-class ticket to Mars through his outstanding releases for Sola, Hot Creations, Relief, elrow and now his new EP, Passion via Hannah Wants' Etiquette. About 10 months ago the underground favorite Green Velvet starting to confine in the New York based Eskuche's sound and welcomed him onto his label (Relief) and opened up slots for him in La La Land. Beyond his citizenship in La La Land, he has garnered love throughout the scene after touching at otherworldly events such as Paradise, Electric Zoo, Repopulate Mars showcases and elrow NYC as well as New York and Russian hotspots.
It was a pleasure learning more about Eskuche's big break, his story, and recent tunes during an exclusive interview.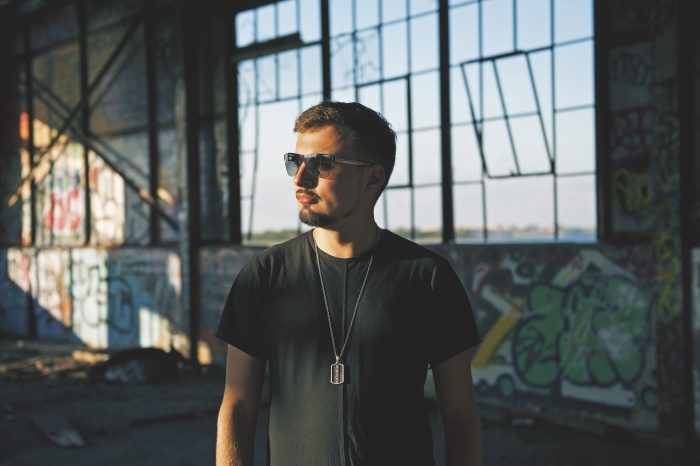 Let's start with a "never have I ever," what is one thing you have never done that people may be surprised you have never done? 
Hey Bobby, thats a good question. Never have I ever played a boring set.
Haha good man! You just released an EP on Hannah Wants imprint, Etiquette titled, Passion, how did you get connected with her and the label? Can you give us a little insight on how you built these tracks? What are some signature elements that make these tracks uniquely Eskuche's?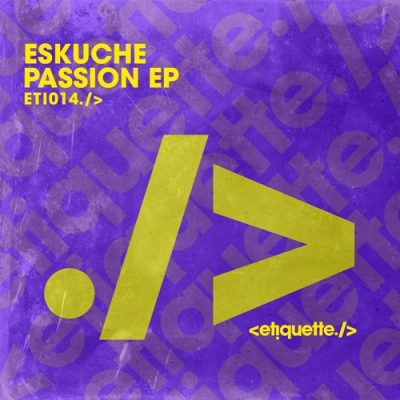 She supported first 'Activator' (Hot Creations) and then after 'Concentrate' came out she messaged me and said that this even bigger bomb and she played it a lot. Then we started talking about putting EP on her label and she actually invited me to play her party in Ibiza but unfortunately I couldn't make it with busy schedule playing in USA. When I made Passion I thought that would be perfect for Etiquette and sent it to her! My signature elements I think is that swingy grooves with big bass lines, weird synths and repeating words haha!
Listen to and download Eskuche's Passion via Etiquette: 
Where and when did DJing and producing begin for you? Please tell us about your first set. 
It's all started for me just learning Djing for fun back when I was live in Russia… There also was my first ever gig in a club in my hometown. I remember my friend put me to play for an hour and I was really nervous and excited. This was way before all Eskuche thing. My real first gig was here in NYC, when my good mate Nathan put me on a line up and it was really fun night! Same with production, I tried it for fun since 2008 but real thing started when I moved to NYC in 2010.
What have been your top 3 moments under the moniker Eskuche? 
It's def releasing on Hot Creations and playing Paradise. Another exciting moment for me was the first time I sent a track to Green Velvet. In 30 min's he replied and said "lets release it next week!" I was honestly speechless and happy from Green Velvet's response. That track I sent was called "Concentrate" and it started my amazing journey with La La Land!  And another great moment was my tour last march in Thailand, amazing times playing Kolour festival in Bangkok and then touring around the islands! 
What do you love about creating music and performing? 
I love to create dope grooves in a studio which will become tracks eventually and see how they work on a dance floor. Playing my music for people is a biggest passion for me!
What are you favorite venues in New York? 
NYC changed a lot this year, two of my favorite clubs Cielo and Output both closed they doors on 1st jan 2019. Now I think its all about Brooklyn Mirage/Avant Garder. This venue is a true mirage for NYC nightlife 
As a Russian native, what is your experience performing in Russia? Do you have plans to play in Russia in the future? Can you tell us a little insight on the rave culture there? Like, how does their scene differ from the US scene? What are some Russian party brands and festivals to look out for? 
I love to play in Russia, scene is mostly concentrated in big cities like Moscow, St. Petersburg and recently I opened for myself south of Russia like Krasnodar, Sochi and Gelelndzhik. Its much more strict country with party laws then Europe or USA so its harder to do like really big raves or festivals there. And musically is always changing, back in 2014-2018 tech house was really big, now its all turning into melodic techno mostly!
You have performed at big events all around the world from Electric Zoo to Ministry of Sound. How do you prepare for a set? Do you have any tips on reading a room or crowd?
I think the main mission of a DJ is to make people dance with your music, try to play something new and educate the crowd. I don't really prepare a track list, I just put all new tunes I want to play in new folder but sometimes ending up playing totally different ones, just going with the vibe. I feel like first 15 min of your set you always trying to understand the mood of the room and when you get it your set just starting to flow naturally!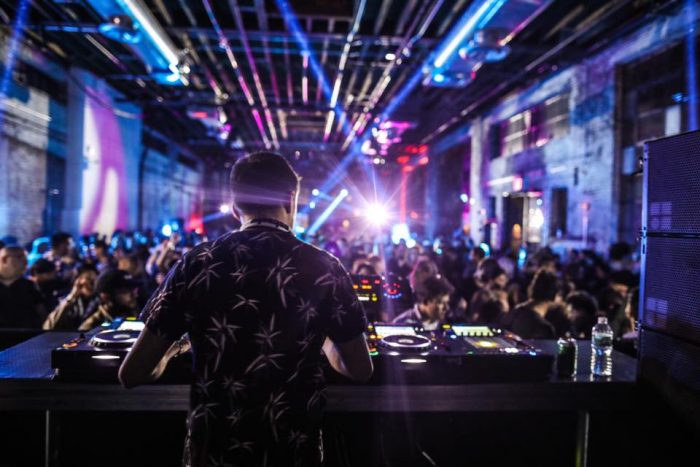 Beyond playing your own music, how do you discover new music for your sets? Do you have any pre-set rituals? What has been one of your favorite tracks to drop lately? 
I'm digging more minimal stuff. Love what fuse guys putting out. East End Dubs last release there is fire and the upcoming on HOTTRAX also!
You just performed at Green Velvet's La La Land. Can you describe the La La Land experience in 3 words? 
MASSIVE, CHAMPAGNE, FUN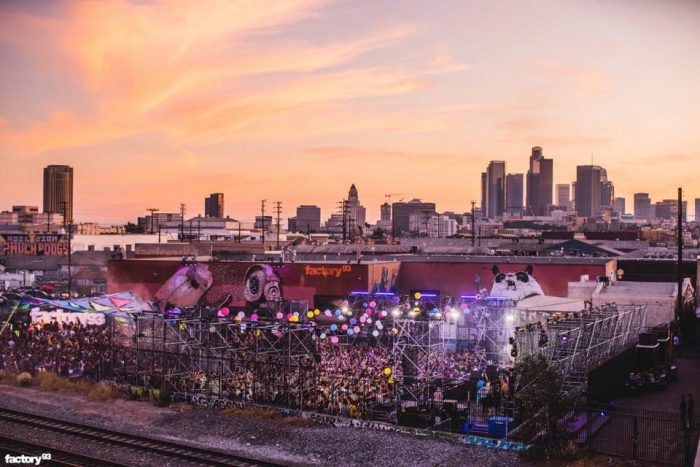 Do you have any words of wisdom or something more you would like to tell our readers? 
"Time you enjoy wasted is not wasted" 
Listen to Eskuche's Originals
Eskuche Online: SoundCloud | facebook | Instagram | Twitter