Imagine immersing yourself in a community that assists in transforming individual's lives by experience. For the past six years, the transformational music festival Lucidity has done exactly that for our society. Lucidity 2018: Rising Dawn returns to Live Oak Campground in Santa Barbara, CA on April 6th-8th.
Lucidity continues to create a collective and personal story for global transformation.
Going beyond the musical talent, Lucidity Festival will bring all kinds of people together in a different way. What makes the event stand out is the vision and values it conveys. Workshop leaders point out values like Awake and Aware Consciousness, Personal Growth and Global Healing, and Participation and Immersion in the Artistic Process.
How will we stand tall in our lives, having been to the places we've been, having seen what's possible when we believe in the dream? We step out into this day with inspiration to call forth a new story for ourselves, for our community, and for our world. This is a story of Lucid Living. -Curators of Lucidity
Nonetheless, the festival is endless with creative art and skilled music due to their 'open-source' strategy.
Lucidity invites everyone to co-create the experience by bringing art, leading a workshop, dancing, and embodying a character from their dreams. The talent will be made up of world-class artists that will weave everyone together with sounds and vibrations.
The artists' galleries will feature the most splendid compelling artwork enhancing the festival as a literal visual journey. Art installations will provide pleasure with multi-sensory stimulations while creating intimate settings for deeper connections.
The lineup for the musical talent has not been released yet, however, the excitement is growing. Last year the lineup was filled with names like OTT, Random Rab, Christian Martin, Dirtwire and a tribute to Pumpkin.
Listen to and download for free Pumpkin's 'Shifting Things':
Listen to Random Rab's 'You're Not A God': 
Tickets are on sale now, providing general admission options and VIP packages including workshop courses.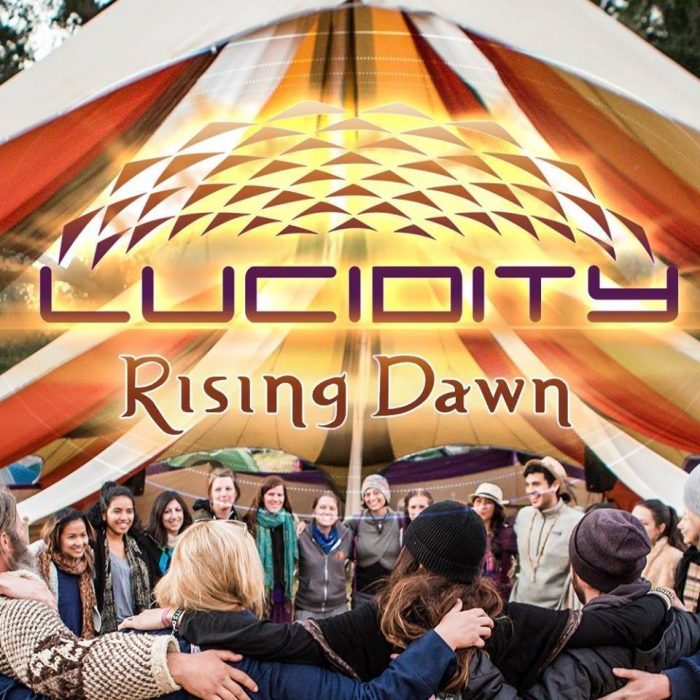 At Lucidity everyone's true self will be revealed to allow ourselves to elevate. The experience will commence your new story. A story that will shine a different side of you not only because of the music but because of the experience, and the community it embodies. Immerse yourself in the transformational experience of a lucid reality that truly stretches way beyond the 3-day festival. Apply to participate or purchase your ticket now.
Lucidity Chapter 7: Rising Dawn: Awaken The New Story: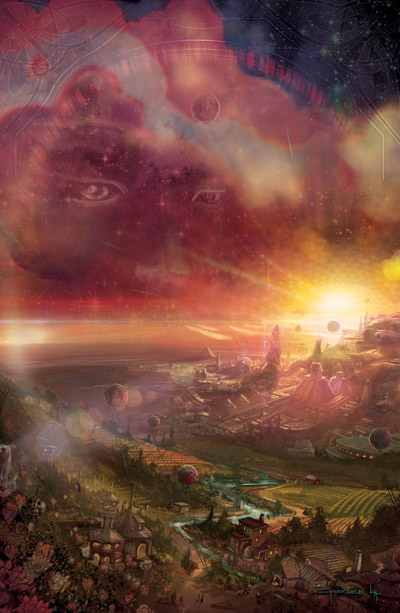 As one great cycle comes to a close, a new beginning is birthed. In the fateful moment just before the Ouroboros cosmic serpent chomps down on his own tail, there is a liminal moment, a long and silent pause, an opportunity to spiral into a higher lucid octave of consciousness, rather than mindlessly repeating old stories and patterns. We stand on such a precipice, and looking out upon the horizon, with gratitude for the integration of the learnings from a long and challenging quest fulfilled, we see a familiar sunrise. A new day is upon us. A new story is welling in our hearts. It's as though we've been here before, but that's impossible. We are awakening, not just to our infinite potential as individual beings, not just to our collective power when we reinhabit the village, but to our vast possitentialities as a species, interconnected with all of life. The rising sun illuminates where we've been and shines light on the path before us. We see this next rite of passage as a new quest toward a unified humanity, and we joyfully say YES, and Thank You! -The Curators of Lucidity
Follow Lucidity 2018: