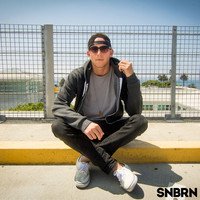 Los Angeles producer SNBRN has been on a tear over the past 3 months, pumping out multiple remixes of classics including 50 Cent's "21 Questions," Mark Morrison's "Return of the Mack," Nelly Furtado and Timbaland's "Promiscuous Girl," and Ace of Base's "All She Wants," just to name a few.
What better way to catch the attention of music aficionados than to put a modern spin on songs that take us back to our formative years. The response has been overwhelming and we hope that SNBRN keeps pumping out the jams.
Listen to SNBRN's remix of "Heart On Fire" by Indiana below and snag the free download while you are at it.
Connect with SNBRN