Young. Hungry. Determined. Electronic dance music producer HARBER is born of the internet age and he possesses an innate musical sensibility unhindered by hesitation.
HARBER (real name, Harry Berman) is an American DJ and producer currently studying music theory. Having honed his skills as a live mixer at the Scratch DJ Academy in New York City, he also refines his studio production skills by studying under successful professional producers.
As a live DJ, he has opened for Rick Ross, Pusha T and A$AP Ferg at several iconic New York venues.
For his first original production, HARBER releases "Fire" featuring Nella Rojas – and it seriously lives up to its title.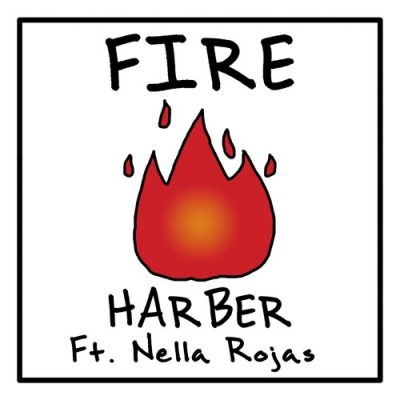 A softly syncopated song, "Fire" seems to flit and dance across the airwaves like sunlight skipping over a summer's pond. Catchy to the point of stickiness, the song's unique melody and tight construction demonstrate HARBER's studio skills.
Nella Rojas' delicate, shimmery vocal starts the song in a high octave, only to drop lower as the song progresses, allowing her vocal dexterity to glow. A strumming synthesizer on the intro stamps the piece with character from the beginning and the chorus is seductively beguiling.
"Fire" is youthful but not naïve, coy but not overtly sexy, sophisticated beyond HARBER's years. He is right to focus on Rojas' soulful vocals, so rich and throaty that listeners instantly lean-in, yearning for more. By the time the chorus comes around again, one is completely convinced and hooked.
The song seems to evaporate into a wisp at the very end, leaving music-lovers wanting more.
"I see dance music as a blend of genres and I use it as an opportunity to express my creativity. I really hope to reach out to people on an emotional level."
– HARBER
Listen to "Fire" below:
Follow HARBER: