GRiZ: Fuser of funk, soul, trip hop, dubstep, future, and anything else that he has an ear for. Having first came on the radar in 2011 with his remix of the timeless Aerosmith song "Dream On", the man with the saxophone has come a long way, releasing four studio albums, including Say It Loud and the mixtape Chasing the Golden Hour – Part 1.
Alongside these eccentric studio productions GRiZ has made his way into fans' hearts all over the globe with his quirky demeanor, showcased by his impromptu "Hotline Bling" performance, and electric live show.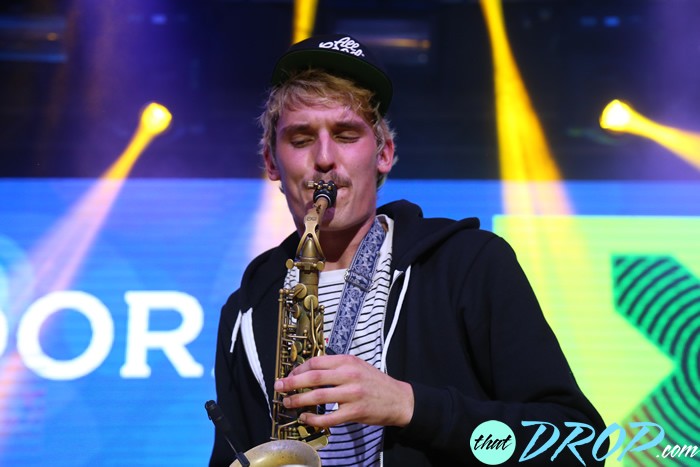 GRiZ now sets out to provide an intimate experience on his spring tour.
I've been working on my latest album since the last one dropped. It is by and large my best work yet, but it still has quite a ways to go.

So, we are flipping our tour model on its head and – instead of doing our typical thing – we are going to reduce the shows we do play down to their most basic elements: the music, the people, and the space. Small venues, for our diehard fans, experiments with new music, with our friends. See you guys there.
Check if GRiZ and friends are stopping in your city below.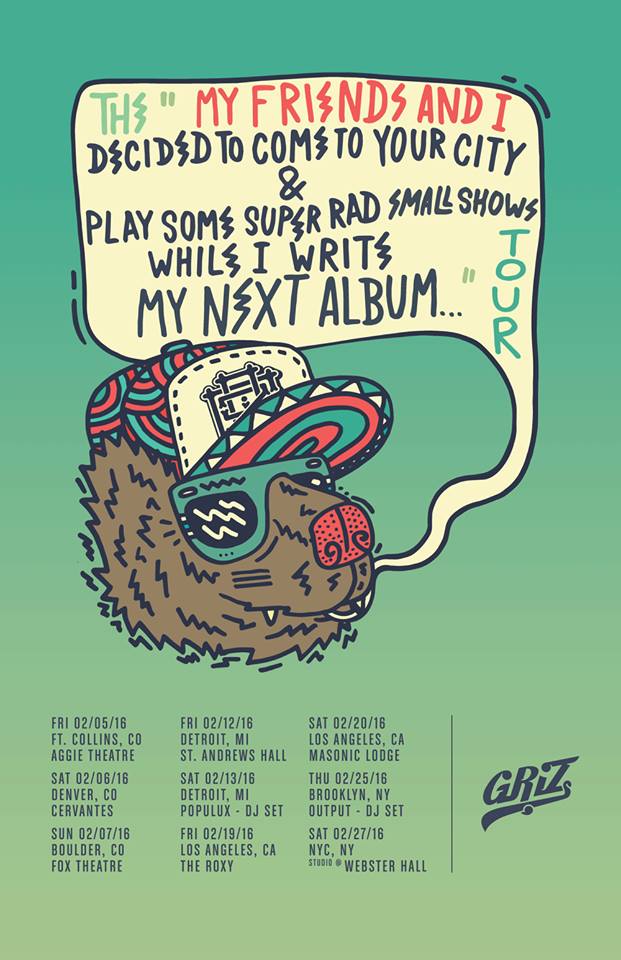 Tickets are now on sale and can be purchased here.