What do you do when you love music festivals, LEDs, and have 6 months of free time? You build the greatest festival totem of course.
Burgerga has built an amazing totem combining sleek design and technological ingenuity.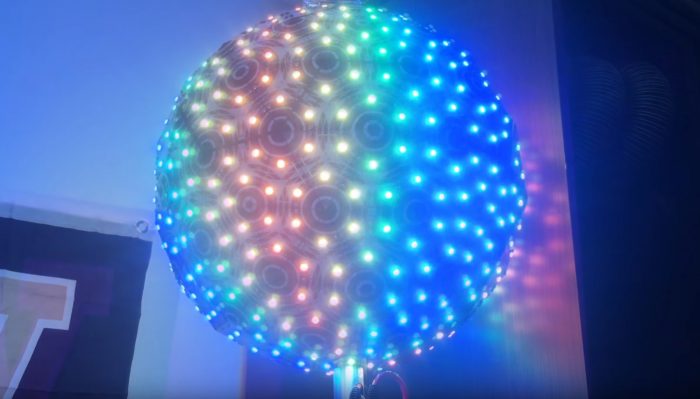 Be sure to find him at EDC Las Vegas, Shambhala, and Holy Ship! where he will be rocking the SOL CRUSHER in full force.
The SOL Crusher contains these specifications:
15″ geodesic sphere covered in 540 addressable LEDs.
180 custom circuit boards.
Controlled by a Teensy 3.2 and OctoWS2811 adapter board.
150W of LED power bright.
While the go-to festival totems are usually memes or funny quotes, it's refreshing to see someone bring creativity to the scene. Do you have a better looking one you'd like to share? it Send to us!
Check out the stunning video below: