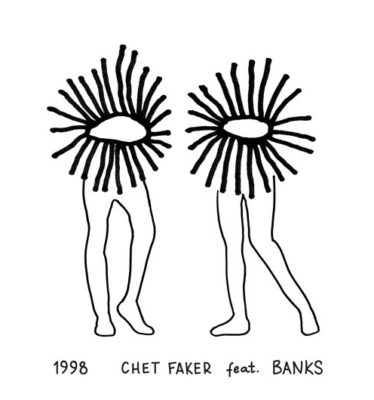 Chet Faker and Banks teamed up for a righteous collaboration with the throwback to decades past, "1998".
Featuring sparse instrumentation that allows "1998's" poignant lyrics to shine, Faker and Banks' telltale vocals form a gentle interplay that immediately resonates with the heartstrings.
"1998" holds a melancholy vibe in every sense of the word.
The most telling lyrics, "We used to be friends, we used to be inner circle. I don't understand, what have I become to you", resonate tenderly throughout the track as a light dance beat and subtle synth plucks cradle the vocals.
The sparse and minimal instrumentation is only complemented by Faker and Banks' fragile vocal delivery. It's as if each vocalist is thinking to themselves rather than belting their words out to the masses. Overall, "1998" holds a fascinating introspective sound that's tough to pinpoint or duplicate, and it's beautiful.
Listen to Chet Faker and Banks' stunningly poignant and sparse track, "1998", below.
For more of the freshest sounds, exclusive guest mixes, dope playlists, and everything electronic music, stop depriving your ears and follow us on SoundCloud today.