BLR is the alias of renowned producer Leon Bolier, adopted to showcase a deep, dark yet melodically-focused club sound. Released today on Aftr:Hrs, the label that started it all for BLR, Odyssee is a deeply involving, beautifully nuanced and emotionally rich 15 track album that crosses multiple genres, tones and atmospheres.
From start to finish, Odyssee is a deeply rewarding listening experience; at times almost overwhelming in its melodic richness and with a depth that rewards repeat listens like few electronic albums. Idiosyncratic and highly varied in mood and tempo throughout, BLR delivers both soaring progressive anthems and downtempo cuts with equal prowess.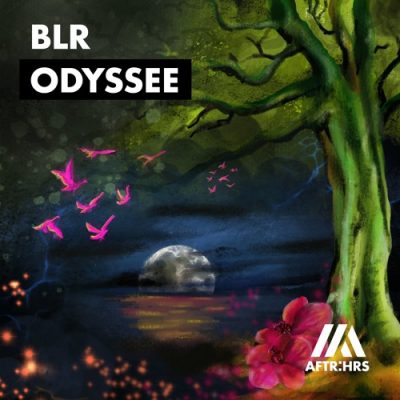 "Odyssee started as an idea halfway 2018 when I had a few tracks ready; soon we developed this idea into something that should be bigger: an album. In the end this turned out to be a sonic showcase touching all flavors in what I see as the BLR realm. A fun and rewarding process."- BLR
Listen to BLR's Odyssee:
Signing the first ever BLR release 'NUNGWI' to Tiësto's Aftr:Hrs Records (the track that launched the label) he continued to push a more experimental yet dancefloor-friendly sound. While 'NUNGWI' and his collab with Rave & Crave, 'Taj' quickly became DJ favorites, Leon kept on pushing new music, becoming a rising star amongst fans and the industry. Holding down stages at Tomorrowlaand, Mysteryland, World Club and more, he has had quite a ride so far. 
Discover more about BLR and Odyssee through our exlcusive interview.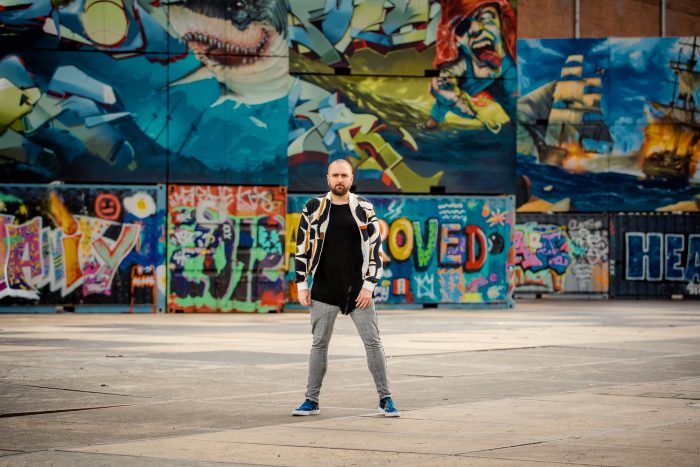 Where are you from? How did the BLR project come into fruition? What have been your favorite moments under the moniker BLR?

I am from The Netherlands and currently living in a small city in the center of the country. My BLR project is a direct result of the desire to create music that's more deep and club catered next to the more song/vocal focused stuff I produce as Bolier. The first track I produced after the Spinnin Records A&R showed me a few of my old favs and basically said that it's time to start pushing a sound like this.

I produced my first BLR track 'Nungwi' then. This being picked up as the first release for Tiësto's new to be started label Aftr/Hrs def was a favorite moment, as well as for example a track like Taj going big in a bunch of countries and crossing 100 million views on youtube. But to be honest, creating every BLR track has been incredibly fun.
We are loving the direction of your album, Odyssee and the production is outstanding. Please tell us a little about creating these tracks. Who did you invite into the studio? Was there any live instrumentation used? 
Creating the album was kind of a continuous project, producing one track naturally flowed into producing the next – if I'd have gone positive and summerish on one track I'd go dark and deep on a next one, and so on. Apart from the vocals and guitars on 'Lokva' (recorded by Mark Otten) no live instruments were used – the sounds are rather a result of intense nerding on sound design in the box. I had a couple of fellow artists over – like Mark Otten, Rob Styles, Propulsive, all guys I knew from my trance days. It has been fun to twist our mutual past into something new and fresh!

Right now I produce everything in the box – no outboard hardware gear, even tho I have several hardware synths laying around here, software instruments just have become so incredibly good and powerful! During the production process I have looked into buying and testing new instruments as well which added to the fun big time.
What do you like about creating music?
Creating electronic music just covers so many grounds for me – the creative process of creating melodies, the sound design, arranging, song writing next to brain challenges on physics level (how do sound waves react etc.).
Official Music Video for BLR and Rave & Crave's 'Taj'
You mentioned this album "turned out to be a sonic showcase, touching all flavors in what I see as the BLR realm", can you indulge us by elaborating on that? How could you label your flavors of sound?
The palette I use for BLR often is a bit less organic than Id use for other projects (so it's more synth based rather than based on real recorded instruments) but thats not, like, a rule. It's just something like that I'd come up with a sound and I'd instantly put it to use rather than thinking about a certain audience segment first. From the sound palette I use in the studio you could say the BLR sounds are the more leftfield ones in the palette.
Like your debut BLR single, 'NUNGWI' your new album Odyssee is released on Tiësto's Aftr:Hrs while working with him?

Yes, he is the guy that back in the day put one of my tracks on one of his major compilations, and due to the fat royalty statement made it possible to go fulltime into creating music – as I was just a poor student back then. So cool to, several years later, do stuff together on the BLR project!
Do you have any life mantras or philosophies that you hold true?
People often would say, keep working hard and good stuff will happen; however you need a big portion of luck too (right time, right place kinda stuff). So I'd say: keep working hard to increase your chances of becoming lucky – even if it doesn't happen, at least you tried!

A 'never have I ever', what is one thing you have never done that people may be surprised you have never done? 
Do harddrugs.
Whats next for BLR or any other projects you may be working on?

After the album drops I will get back to working on new BLR singles, for Bolier I have a couple of amazing singles lined up, I am working on contemporary classical music under my Frédér project (together with Nelson Tordera), I have formed a team on the label side of things so we are also self releasing a lot of my material and last but not least I am currently working on making a videogame!
BLR Online: facebook | SoundCloud | Instagram