With the 7th installment of Northern Nights Music Festival approaching on July 19th-21st in Humbolt County, we are humbled to get the opportunity to chat with the headlining talent, Big Wild aka Jackson Stell. With a recent album release and an exciting road ahead, the Lancaster, Massachusetts native had plenty to share about his special performance for Northern Nights Music Festival 2019, music journey, latest work and a confession.
Big Wild is on the record with thatDROP.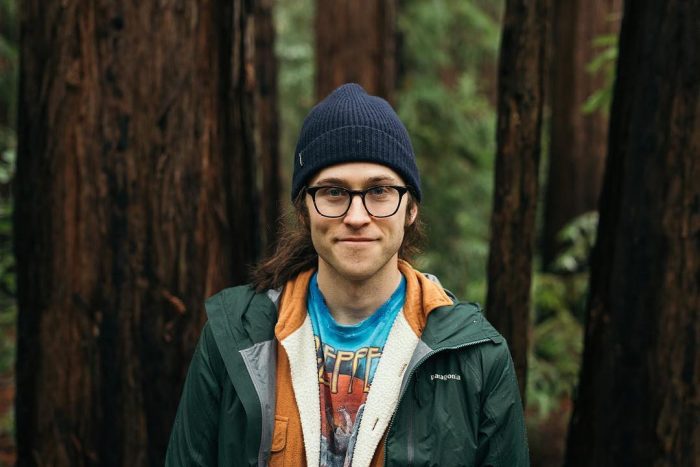 Congratulations on the headlining role at Northern Nights. It seems you have found a home there. How did you get involved with the festival?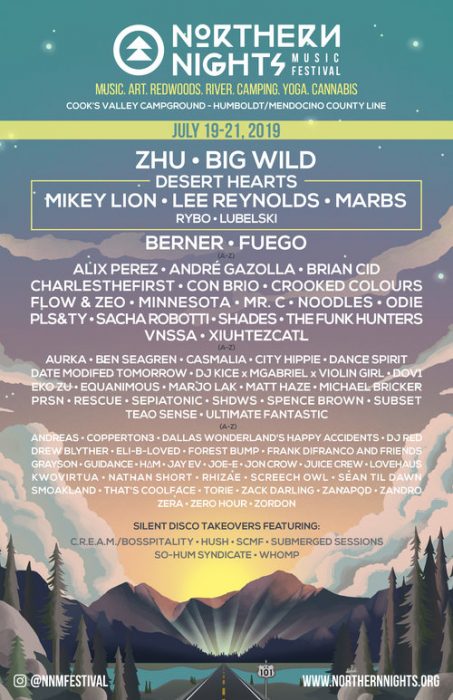 I played a few years ago and have done a few shows in Arcata with the same promoter Matty. He's been a fan and supporter of my music for a bit and when I got the offer to headline this year, it was an easy decision.
What do you like most about the festival?
I love this area, the redwoods, and being by the river. I think certain aspects of my music connect with people up here because I always have a really fun show. Northern Nights embodies the Northern California electronic scene really well in my opinion.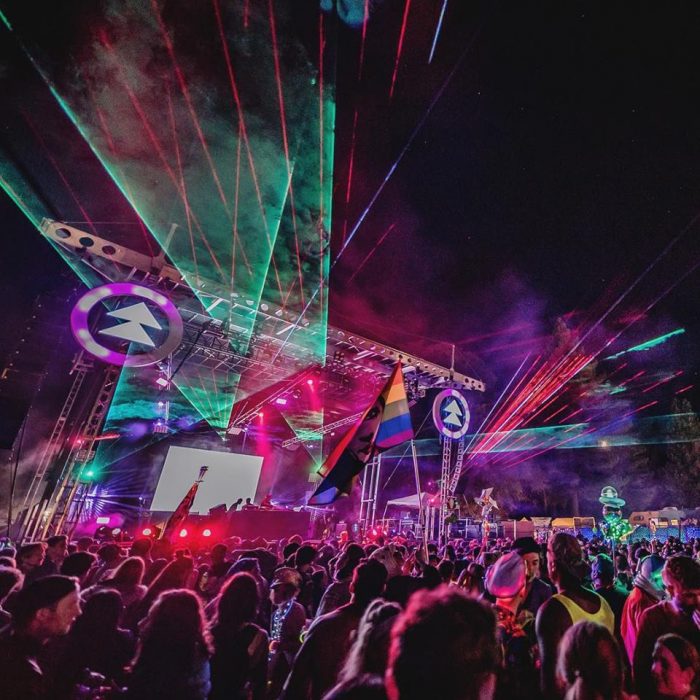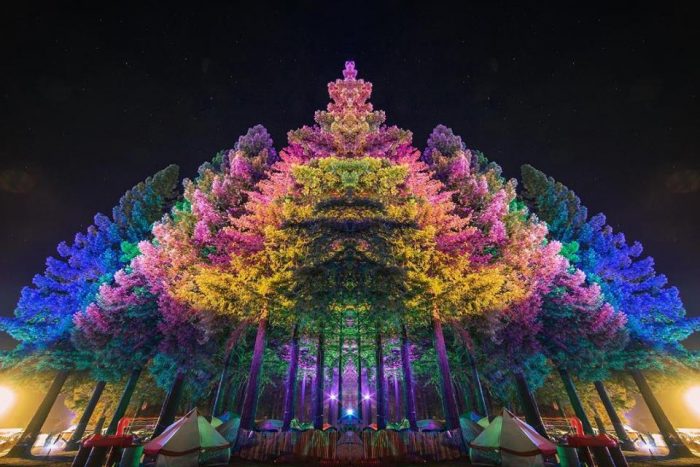 What goes into preparing a headlining set like this?
Quite a lot actually. I work on bringing the whole team, with iDA Hawk, Maddie (guitarist/vocalist), and Haley (bassist/vocalist). I'm also always tweaking the music of the show, as well as working with Dan who is the creative behind the visuals of the show. As a group, we're always working to try new things and give people a cunique experience, especially with headline sets.
Cool a full band, that's a nice surprise! On April Fools Day you dropped a new album. What was your song writing process like for your new album, Superdream?
About halfway through the creation of the album, I began a new approach with starting songs. I would start an idea and if it wasn't clicking within 15 minutes I would stop and start a new idea. I'd do this over and over until I was really grooving with it. Because production is something I often overthink, I wanted to approach lyrics and vocals in the opposite way. I took a much more instinctive approach, writing down and recording whatever came out. That type of material oftentimes is coming from a deeper and more subconscious part of the brain and it ultimately lead me to find a lot of my favorite ideas on the album.

´Joypunks´ from Big Wild´s Superdream
How would you describe the musical journey you take people on for Superdream?
Superdream is meant to be both a personal and surreal experience. With this album I wanted to connect with people by sharing more of my story and writing songs based on my life. I wrote the lyrics in a way that someone who is listening could relate the words to themselves, which to me is a powerful form of connection. When it comes to production and the visuals of the project, I tried creating a surreal environment in order to shift the listener's perspective a bit. Creating a shift allows room in our minds to understand and relate to something in a different way. The musical journey of Superdream is meant to be reflective.
Where and when did you start DJing and Producing? 
I first got into music by producing hip hop instrumentals. Artists like Dr. Dre, Pharrell, Timbaland and the Neptunes were my inspirations to develop and find my own unique sound. I downloaded the FL Studio demo, which is production software, and got hooked immediately. Having the ability to create an entire song with drums, melody, harmony, etc. was so cool- I had never experienced such a form of expression. Since then, my inspirations have evolved a lot but Hip-Hop producers formed my foundation for understanding and producing music. 
Please tell us, how did your very first set go?
Terrible haha. I played to six people, including four people I knew personally at this place called Monarch in San Francisco. I'm surprised I even got booked but you have to start somewhere!
I first found your music through your Spring 2016 Mix along with your single 'Aftergold' on Odesza's Foreign Family Collective. How did you get involved with Odesza and the collective? What has your experience been working with them? Any future plans with them?
They found my music online somehow and I supported a few of their shows in San Francisco and LA. I did an official remix of "Say My Name," and then they asked me to come on tour in February and March. I then released "Aftergold" on FFC, so it all happened kind of at once. Their support from the beginning was major; it gave me confidence in myself, my music, and the creative direction I was going towards early on. Releasing Superdream on Counter Records has been the next chapter in my sound, but I'm so grateful for their continued encouragement, and I'm really honored to be supporting ODESZA on their 'A Moment Apart' finale shows in LA this summer. Those are going to be really special performances.
What do you enjoy most about creating music?
I'm naturally a quiet person but creating music gives me an outlet to be loud and share myself. Without music as a form of expression, I would have a hard time in life.
A "Never have I ever" – what is one thing people may find surprising that you have never done? What is one item on your bucket list?
Funny enough, I've never been in a band. On my bucket list, I want to try skydiving. It scares the shit out of me just thinking about it but letting go like that also seems so liberating.
Do you have anything else exciting to announce or let our readers know about?
I'm excited to get back on the road this summer for festival season. I've been working on the set for these shows and my fall tour, especially for Red Rocks in September. I've also been feeling really inspired recently and have been working on new music & writing when I can.
Following NNMF you can find Big Wild all around the country, check out his tour dates so you don´t miss out. With a special live performance from Big Wild, a Desert Hearts Takeover, Zhu, the first ever recreational weed tree lounge, a river front stage and so much more Northern Nights Music Festival 2019 zeros in on how to have a damn good time.
Find yourself in a floaty and booging all day and night, a 3-day utopia awaits, pick up your pass now.
Big Wild Online: Website | SoundCloud | Spotify | facebook | Instagram | Twitter 
Northern Nights Music Festival 2019: Website | Facebook | Twitter | Instagram | Youtube | Soundcloud