With such a righteous lineup at Electric Forest 2015, there's simply not enough time to catch every act. Chances are that almost everyone will catch the headliners (and they should), they're headliners for a reason after all.
However, what if you're looking to dig into some fresh acts while you're out at Electric Forest?
If you're looking for something new and something that you may have never seen before, dive into this list and prepare yourself for these 10 epic acts at Electric Forest 2015. While the artists contained herein have all done the same as each and every headliner in terms of producing world-class music with the blood, sweat, and tears of a lifetime's work – they're on the lesser-known side of the fence.
Here are 10 lesser known acts that you need to see at Electric Forest:
Phutureprimitive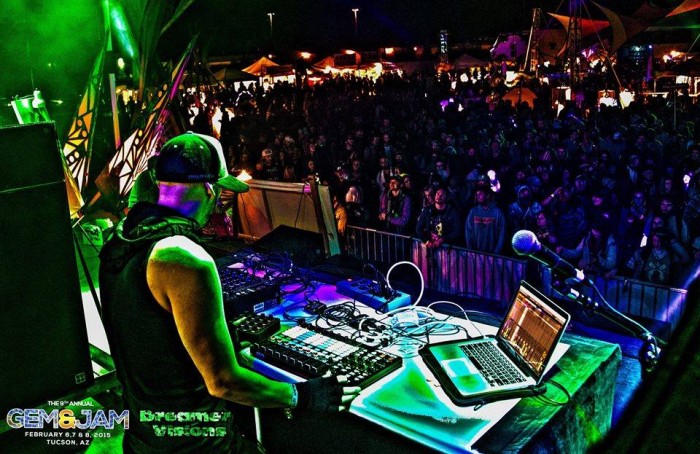 If you don't know Bay Area producer/DJ mastermind Rain AKA Phutureprimitive, you definitely should. With lush, ethereal textures and sense-enveloping warm fuzzy bass lines Phutureprimitive's sets provide an esoteric journey that few other live shows can match. Sounding somewhere in between the realms of Bluetech and Tipper, if the deeper side of electronic music sits perfectly in your soul space – Phutureprimitive is sure to leave you reeling for days.
Vibe Street

Future Folk pioneer Vibe Street will be a busy man at Electric Forest 2015. Trowing down an astounding 5 sets in Sherwood Forest, make sure to catch this artist's tunes as often as possible while in Rothbury. With a Pretty Lights Music type sound, Ben Davis AKA Vibe Street takes things further to create an absolutely intoxicating mix of soul, glitch, R&B, hip hop, folk, bluegrass, and more to soothe the mind, body, and soul. If you're looking for an infinitely funked out dance party, you'll have 5 chances to catch one with Vibe Street at Electric Forest this year.
Minnesota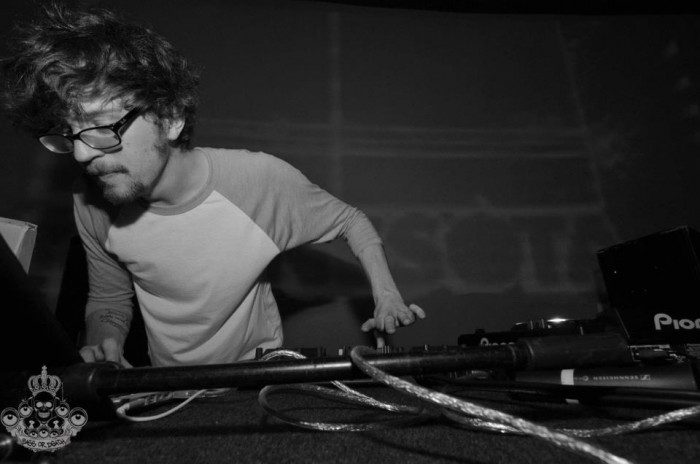 Weaving a warm blanket of fuzzy yet sinister bass through his sets, Minnesota is a basshead's dream. With a sound bordering on purple dubstep, yet much more than that, Minnesota brings a steady and melodic edge to the usually more abrasive sound of in your face bass music. In fact, bass music legend Lorin Ashton (AKA Bassnectar) even throws Minnesota's "Push It" in his sets, stating, "[It's] quickly becoming a staple in my sets," and "perfect for when I need a track that is epic and churning but also melodically hyped."
With Bassnectar hyping his tunes, you know that you're on the right track if your feet are leading you toward Minnesota.
Autograf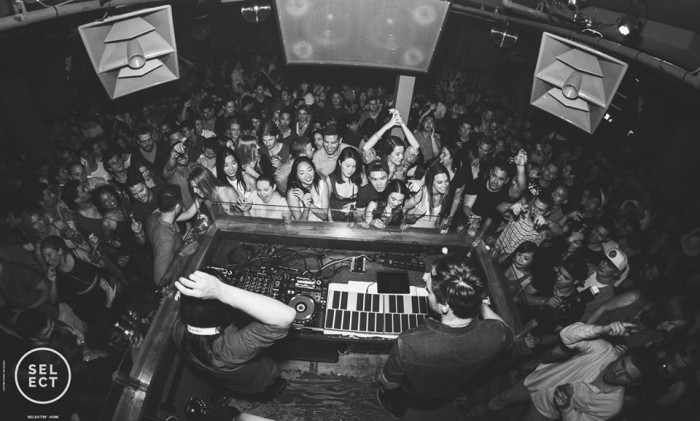 The melodic electronica group from Chicago, Illinois – Autograf – has been taking the nation by storm as of late. Featuring an indelible blend of smooth sounds, deep timbres, and delicate melodies to make the soul smile – Autograf is one act to catch while out at Electric Forest. Featuring live djembe, keys, and marimba (which is absolutely epic) – Autograf is changing the game with their almost deep-house-meets-ODESZA blend of natural and electronic sound.
Goldfish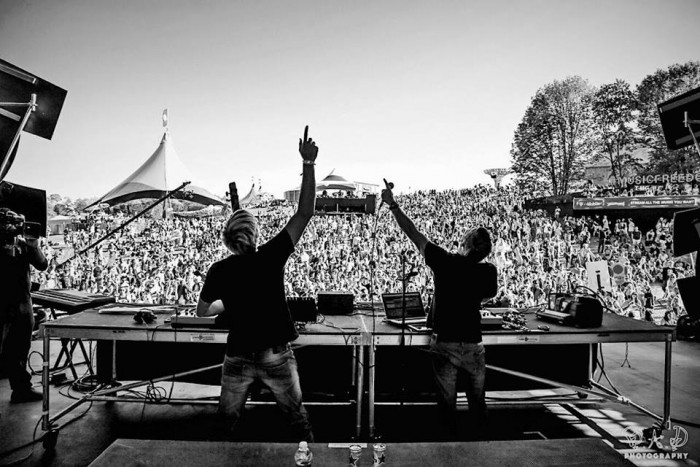 A relatively little-known act for all of the international accolades that they've received, South Africa's Goldfish skyrocketed into the EDM stratosphere with their first album, Caught in a Loop. Receiving global praise from some of dance music's top tastemakers, BBC Radio 1's Pete Tong even called Caught in a Loop his Ibiza poolside album of the summer. No more needs to be said.
With their potent blend of live instrumentation and heady house beats, check these guys out. With international tours, Ibiza residency's, and another album under their belt – they're guaranteed to tear it down at Electric Forest 2015.
The Funk Hunters ft. Chali 2na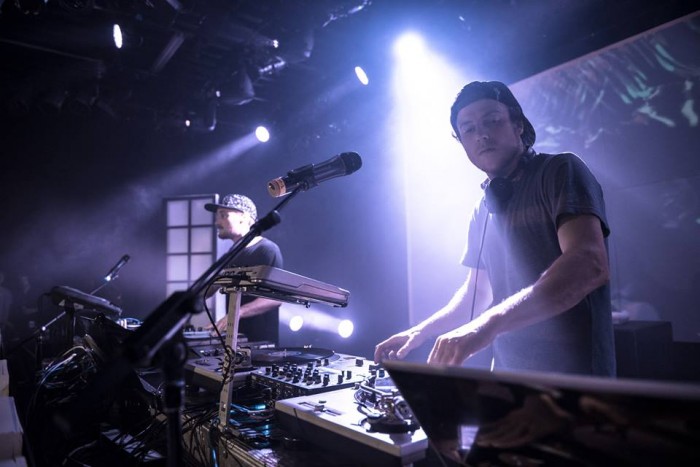 If you're looking for some down home funky dance music then look no further than The Funk Hunters and Chali 2na. Combining the feeling and power of future funk with the live agility of a 6-piece band, The Funk Hunters are constantly scouting for new ears to snatch during their incendiary sets. Featuring 4 turntables, live vocals, guitar, trumpet, saxophone, keys, drums, and Jurassic 5 alumni Chali 2na – don't miss The Funk Hunters. Trust us.
KOAN Sound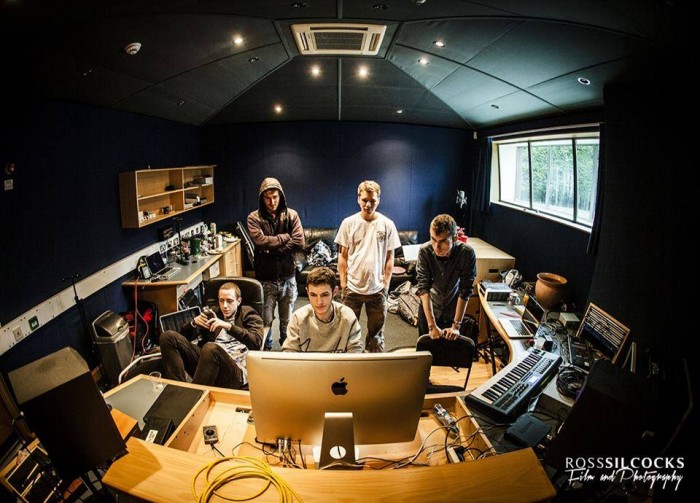 KOAN: A puzzling, often paradoxical statement or story, used in Zen Buddhism as an aid to meditation and a means of gaining spiritual awakening.
With a tightly wound, deeply immersive, and expertly produced sound – KOAN Sound encompasses more than just a single sound or feeling. It's drum and bass, neurofunk, IDM, dubstep, and more – all coming together to produce a sensory experience like no other. With an overall sound that's similar to Andreilien's productions, the KOAN Sound duo of Will Weeks and Jim Bastow seem completely at home in the studio. With flawless production quality and unique songwriting, make sure to hit KOAN Sound while you're out in Sherwood Forest.
Little People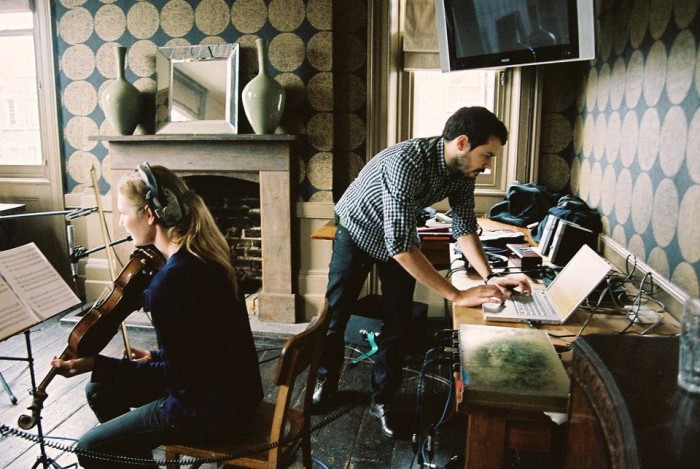 Laurent Clerc AKA Little People has undergone many musical changes since his first album released under the Little People name, Mickey Mouse Operation. Initially beginning with a sound that's deeply rooted in instrumental hip hop, Little People has expanded upon his productions with each subsequent release to create an all encompassing electronic sound. With more than just reminiscences of artists like Bonobo, ODESZA, and Emancipator in his work – downtempo lovers will rejoice during Little People's set. Guaranteed.
Slow Magic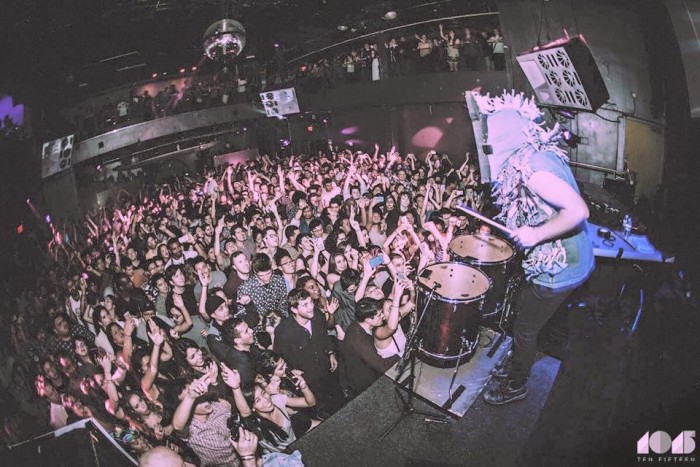 Indie-electronic artist Slow Magic is something of an enigma. With surreal melodies and songs that range from ambient to electro-pop and even near deep house, nothing is out of bounds for this mysterious artist. After bursting onto the scene in 2012 with his infectious grooves, Slow Magic has continued to push the boundaries of electronic production and performance with each and every show. If you're looking for an otherworldly and cerebral experience to blow your mind at Electric Forest this year, look no further than Slow Magic.
These 10 artists highlight just a smidgen of the eclectic and incredible lineup at Electric Forest 2015. With over a hundred artists gracing the stages at Sherwood Forest in Rothbury, Michigan – there's a little something for everyone at this year's festival.
Hopefully, this list inspires you to check out these artists in their element whilst at The Forest. If not, either way you ended up with some awe-inspiring tunes. See you in The Forest!
For more of the freshest sounds, exclusive guest mixes, dope playlists, and everything electronic music, stop depriving your ears and follow us on SoundCloud today.