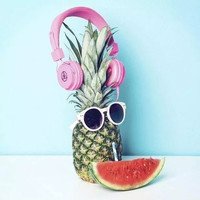 Tropical House continues to be the breakout sound of the summer of 2014.
Filled with elegant flutes, smooth saxophone, exotic steel drums, pianic melody and all of our favorite live-instrumental elements, our Tropical House playlist brings you nearly two hours of feel good tunes that are perfect for lounging by the pool, flying to your next music festival, or simply cruising around in your car with the windows down.
Here are 20 of our favorite Tropical House tracks including masterpieces by Thomas Jack, Sam Feldt, Gamper & Dadoni, Mozambo, Samuraii, Kygo, and more.
Do yourself a favor, press play, and let the sounds of summer sweep over you.