There is always satisfying tech house being pump from the Dirtybird family. Lately there has been releases on from Claude VonStroke, Ciszak and Filthy French.
Enjoy our collection of the latest releases from Dirtybird.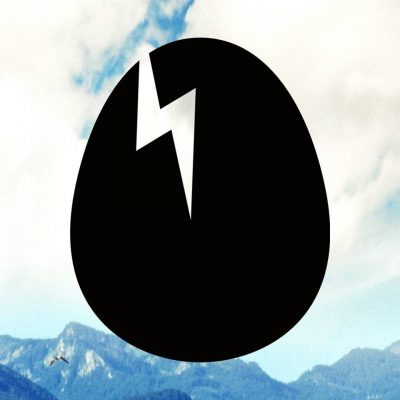 In preparation for a Dirtybird reunion at Imagine Music Festival in Atlanta this September 22nd-24th, the Brazilian DJ Ciszak compiles a mix to give us a taste on what we are in for. By the sounds of it, prepare to be wrapped in his web of seductive vibes.
Ciszak is a young bunk in the game, but proves the future is going to be bright through his finely tuned production skills that weaves in all the tech house elements that feed. His first release on Dirtybird was 'Hypnose' in 2015. Take a listen to his debut release by clicking here.
Listen to Ciszak mix for Imagine Music Festival 2017 below:
Dirtybirds most recent release comes from Flithy French who teases a couple track samples.
The two new singles called 'Chirp' and 'Dirty Disco Bitch' hold all the right feels that brings you into a good head space. Filthy French is a duo and as you may imagine they are from France. The pair will knock you out with a wall of bass and hypnotizing synths before reanimating you into dancing machines.
Check out Filthy French's latests below:
Prior to Ciszak's and Filthy French's releases, Claude VonStroke took the decks with Will Clarke to develop a cut called, 'Tiny Tambourine'. VonStroke will be doing what he does best the rest of summer into fall, performing at Electric Zoo tonight then over to Electric Island Finale. He will also be at Imagine Music Festival for the Dirtybirds Players Takeover. Check out the rest of his tour by clicking here.
Listen to Clause VonStroke & Will Clarke's 'Tiny Tambourine' below:
BONUS TRACK: 'Take Me To Your Leader' by Walker and Royce:
The Dirtybird Campout will be going off next month in Bradley, California, we hope to see you there.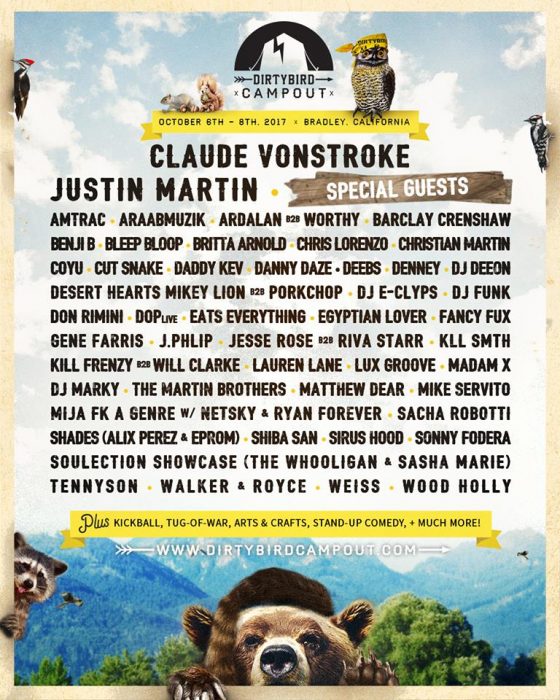 Follow Dirtybird: Facebook | SoundCloud | Twitter | Instagram