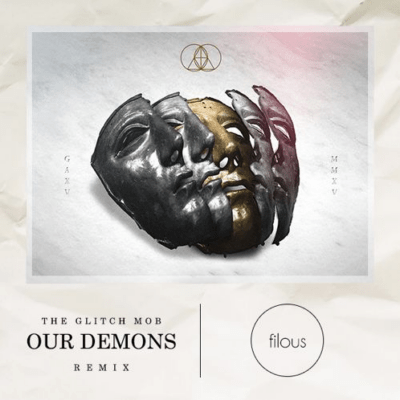 The 18-year old producer known simply as filous took The Glitch Mob's spastic high-energy rollercoaster, "Our Demons", and flipped it completely on its head for this stunningly smooth remix.
With a cool crisp sound breathy wisps and whispers swirl to create an airy sound that sounds perfectly at home on the arctic tundra.
In a daring departure from the original filous succeeded in creating something entirely his own.
Beginning with a spacious sound, clean guitar tones float over minimal percussion to entrance listeners from the get go. The original's vocals work their way in among sparse synths and a myriad of reverb-tinged samples to give filous' remix a wide berth that few tracks manage.
As the percussion picks up (but only slightly), filous' "Our Demons" remix maintains its minimal vibe by never settling into a hard-won groove. Instead, the beat hangs lightly in the background to provide a sonic blanked for each individual piece to fall in.
With an intensely cerebral sound filous created a one-of-a-kind remix and incredible departure from The Glitch Mob's original version of "Our Demons".
Listen to filous' remix of "Our Demons" by The Glitch Mob today.
For more of the freshest sounds, exclusive guest mixes, dope playlists, and everything electronic music, stop depriving your ears and follow us on SoundCloud today.