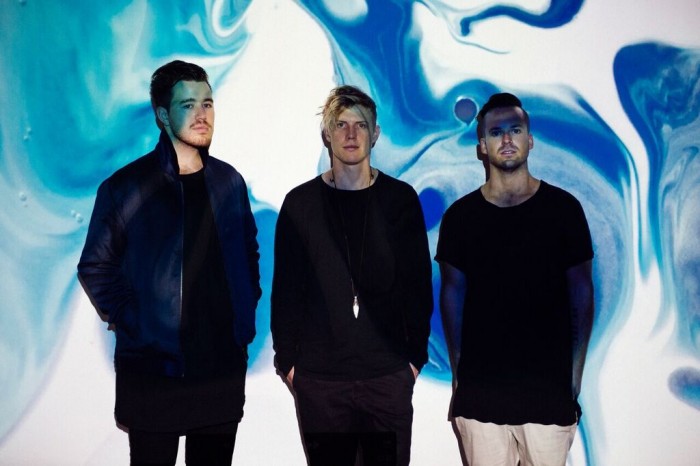 If you have not heard of RÜFÜS DU SOL, I suggest you listen to their SoundCloud right this instant.
This Australian trio is about to soon be a household name in America.
Comprised of Tyrone Lindqvist on vocals and guitar, Jon George on keyboards, and James Hunt on drums, their sound is a mix between indie and dance with every song full of life and, still, very easy to gravitate toward.
Atlas, their first album, debuted at #1 on the Australian dance charts in 2013 and from that moment, the trio has been met with great success. They have won an ARIA (the Australian GRAMMY equivalent) for 'Best Dance Release' and are close to 100,000 followers on SoundCloud.
RÜFÜS DU SOL's sophomore album, Bloom, continues that same sound that everyone has come to love about them. Four singles have already been released in the preceding months and each one has been by the general public. Along with the four singles come seven completely new tracks, making for a truly exhilarating sonic experience from the first second. Also the first album to be released through ODESZA's Foreign Family Collective, Bloom could not have a more credible endorsement.
You can currently stream the full album on Noisey and snag your own copy on iTunes.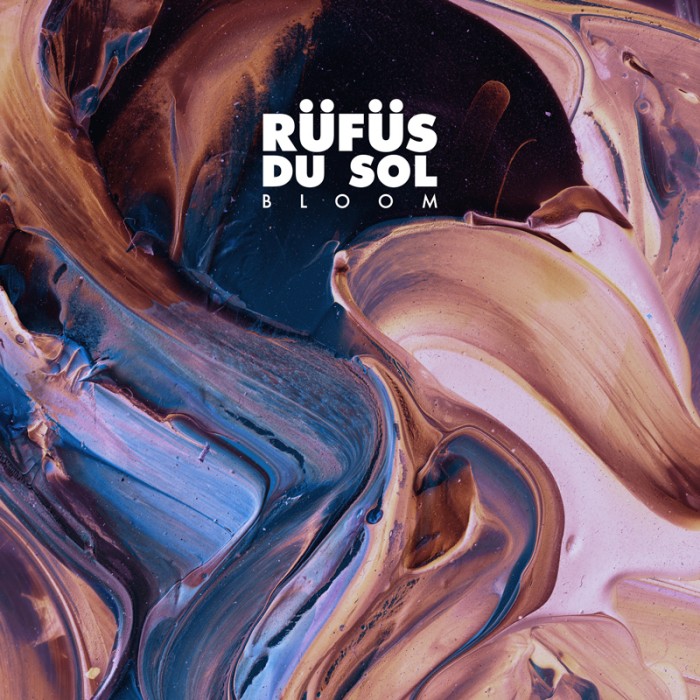 Coinciding the album release, RÜFÜS DU SOL has announced a North American tour of the same name.
Beginning at the end of March and carrying into the middle of summer, stops include New York, Chicago, Boston and Nashville. Additional performances will take place at Coachella while opening for ODESZA at Red Rocks in Colorado.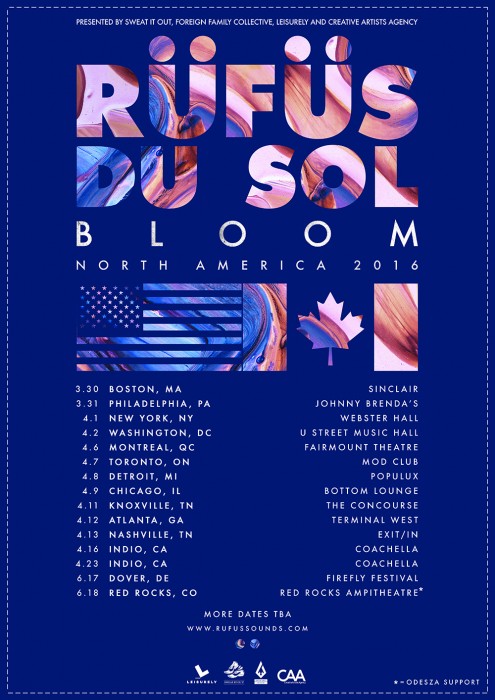 Bloom Tracklist:
1. Brighter
2. Like An Animal
3. Say A Prayer For Me
4. You Were Right
5. Be With You
6. Daylight
7. Hypnotised
8. Tell Me
9. Until The Sun Needs To Rise
10. Lose My Head
11. Innerbloom