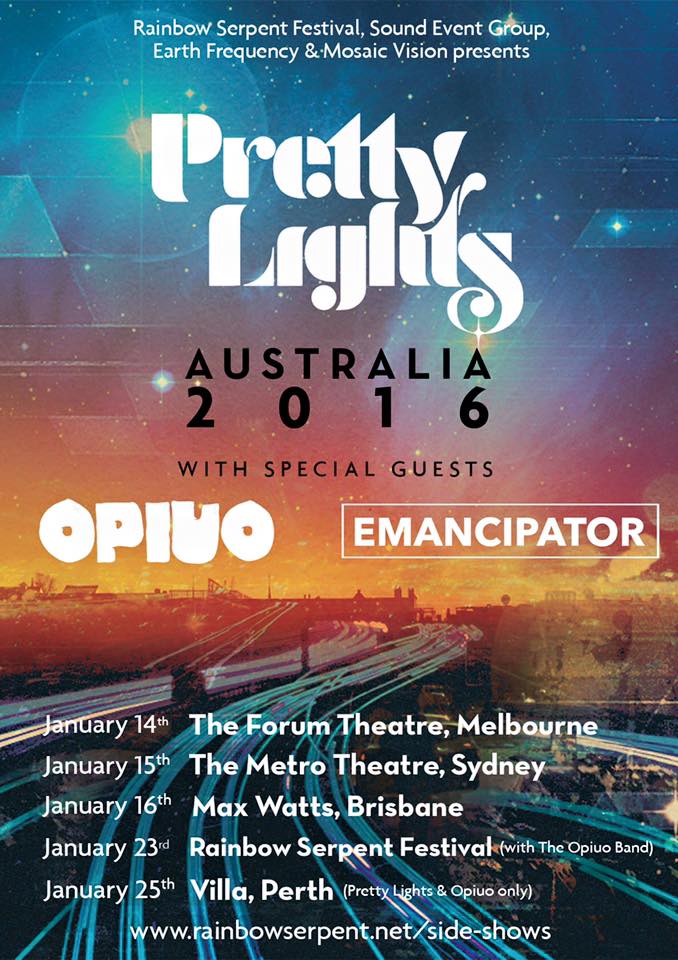 Joined by Opiuo and Emancipator, Pretty Lights is set to head to Australia in January 2016 for 5 dates of pure electronic awesomeness.
Kicking off their mini-tour in Melbourne on January 14, the musicians will head through Sydney, Brisbane, Lexton, and Perth to round out their string of Aussie tour dates.
An interesting cross-section of genres, the artists' will bring an eclectic mix of electro soul, glitch hop, and for a nightly 3-peat that's bound to leave the audience searching for their faces at the end of each show's festivities.
Don't snooze on the action because tickets are assured to fly off the shelves for these dates; you can grab your tickets here.
Get bassy in the land down under.
Click here for more of the latest EDM event news, announcements, photos, reviews, and more.