Pretty Lights has partnered up with Silver Wrapper to host the inaugural Island of Light festival in Fajardo, Puerto Rico. Starting December 7th and running through the 12th. Colorado producer, Derek Vincent Smith, better known to the world as Pretty Lights will be performing along with his live band for what is sure to be a run that no pretty lights family member should miss.
Derek's curated lineup for Island of Light sets the perfect atmosphere.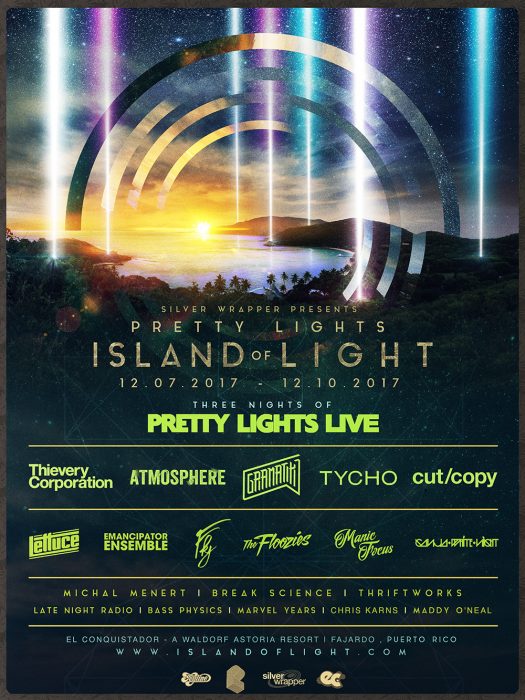 The live acts include Thievery Corporation, Emancipator Ensemble, Atmosphere, Cut/Copy as well as support from funk and hip-hop producer Gramatik, Parisian producer, French Kiwi Juice, better known as FKJ featuring his unique jazz house, Brooklyn's funk outfit Lettuce and Tycho playing both live and DJ sets. Listen to 'Yellow Bird' by Pretty Lights to celebrate this family affair:
The festival's main stage will be located on a private island, where attendees will be transported by boat to and from the resort.
In addition, the El Conquistador Resort promises the festival's guest will enjoy daytime poolside sets and a late night ballroom party experience.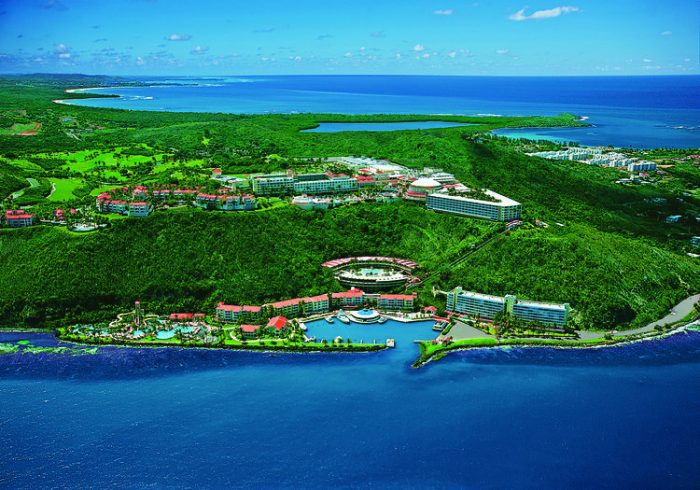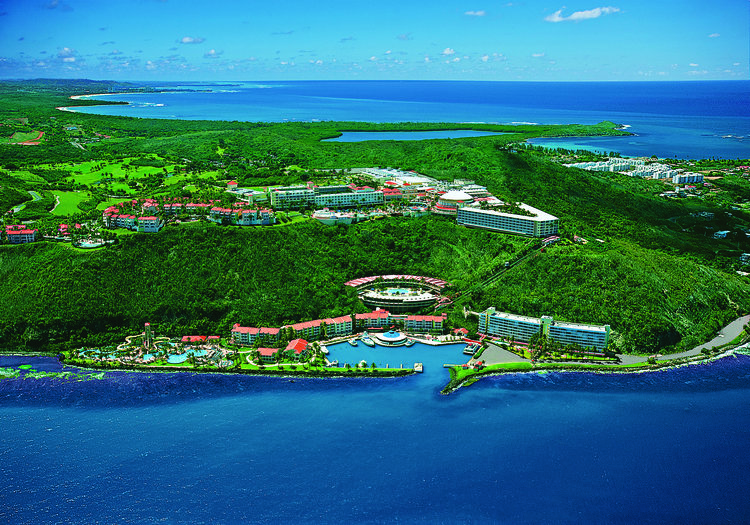 Music has been programmed around the clock for the attendees to enjoy as well as opportunities to join on local adventure excursions.
More music support will be provided by The Floozies, Thriftworks, Michael Menert, Chris Karns (Pretty Lights Live), Manic Focus, Bass Physics and more.
During this all inclusive experience guests will be treated to award-winning pools, world-class art installations, high-end restaurants, buffet style dining and the gorgeous Atlantic Ocean engulfed beach and more.
Pretty Lights teamed up with Silver Wrapper Presents to bring the best experience possible to its attendees of Island of Light, so be sure to grab your tickets that go on sale Friday, May 12 at 12pm EST. Package details are available now by clicking here. This experience will truly be a dream come true. Our imaginations are running wild on what the Pretty Lights Family will dream into fruition for this experience. Perhaps there will be 360 degrees of pretty lights.
Follow Island of Light: