Nocturnal Wonderland 2019 will be America's longest running festival, as it returns to Glen Helen Regional Park for it's final appearance at the venue on September 14th & 15th. The weekend will hold three days of camping and two days of festival.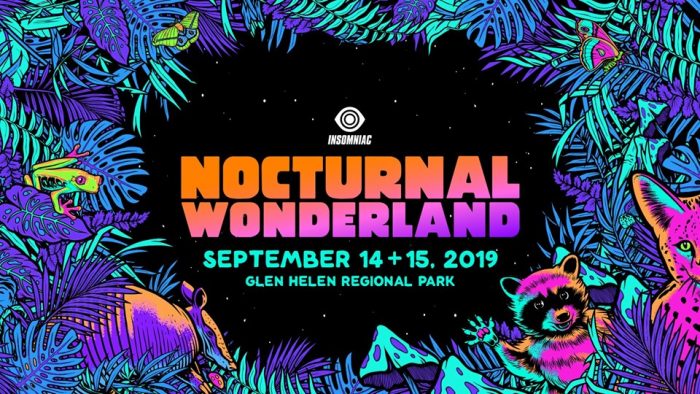 See Pasquale's announcement below:

"I know many of you have been waiting on info for Nocturnal 2019. Thanks for being so patient! Here's the update:

A new sound ordinance was put in place at Glen Helen Amphitheater this year, which means the music will have to end at midnight. While I've looked at alternate locations for us, I've decided the best move is keep the show at Glen Helen one last time. I love this venue, and it needs a proper send off! ???????? I'm excited to create an unforgettable experience for our Nocturnal family September 14 + 15, with a special camping pre-party set for September 13 — all on a full moon weekend! ????✨We've expanded the campgrounds this year, with 2 different silent discos every night going till the early mornin' hours.????

We'll be opening the festival 2 hours earlier than before, so the party starts at 3pm each day. We'll have 3 new stages & art installations, plus lots of surprises – including bringing the Parliament Art Car out for the first time on the West Coast…I'm hyped! ???????? Nocturnal is historic. It's America's longest running rave, and a show I have a very special connection with. I'm bringing the whole fam to camp for the weekend, and I'm excited for us all to say goodbye to a venue that's been so good to us for many years. I hope you'll join me and do it big one last time before we move to a new home next year! ALSO, I'll be dropping the lineup Tomorrow on my feed at 12pm PT…be sure to check it! Tickets go on sale Thursday, June 13 at 9am PT ????????"
Just a few short days later we were blessed with the Nocturnal Wonderland 2019 lineup announcement and we have to say it's quite the treat!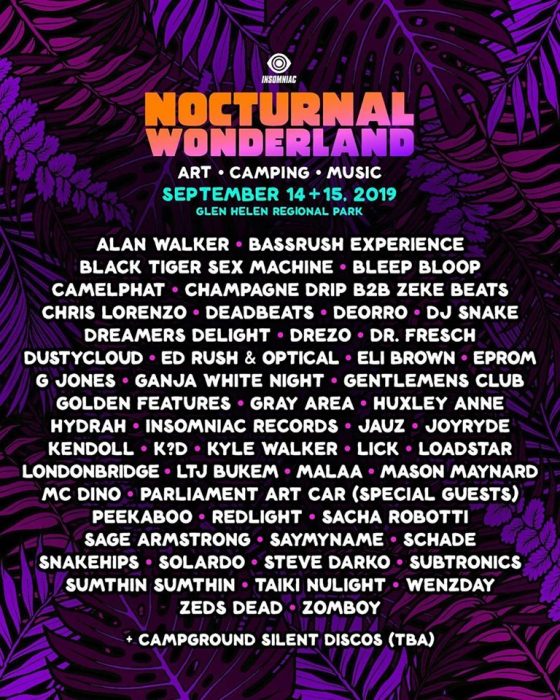 Hear the sounds of Nocturnal Wonderland 2019:

With the camp ground parties gaining longer hours, we can only imagine how good the sets will be! And we couldn't be more excited to see the Parliament Art Car on the West Coast for the first time ever! If you haven't seen it before at EDC Las Vegas, you will definitely wander over to a set there, the insane sound that radiates out of the beautiful art car will rock you.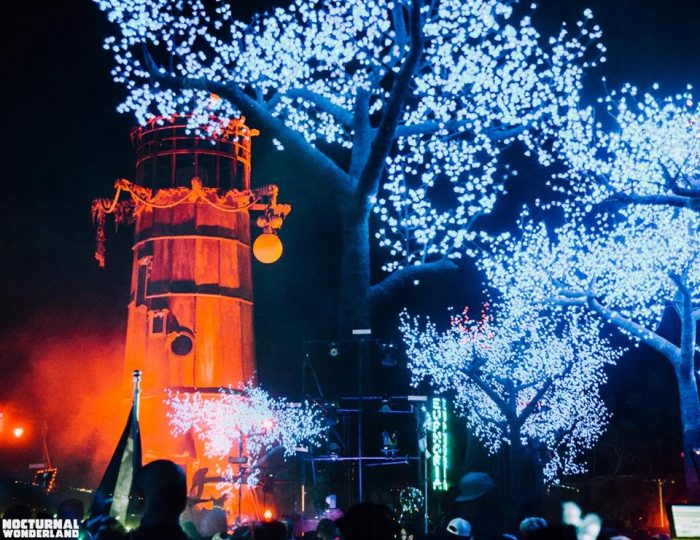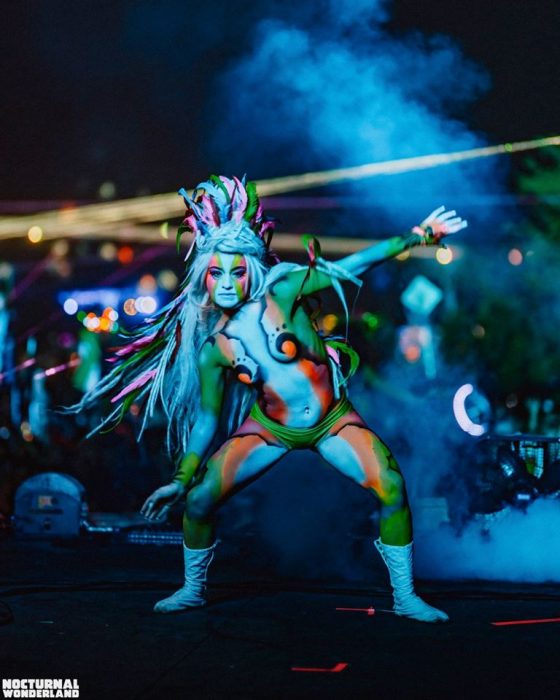 Festival and Camping passes are on sale now starting at $129.99 +fees for festival entry, and starting at $100 +fees for camping access! Insomniac always comes through with the payment plans, so you can lock in your experience for just $19.99 down! Don't miss out! Camping passes are selling fast, and Nocturnal has been known to sell out before!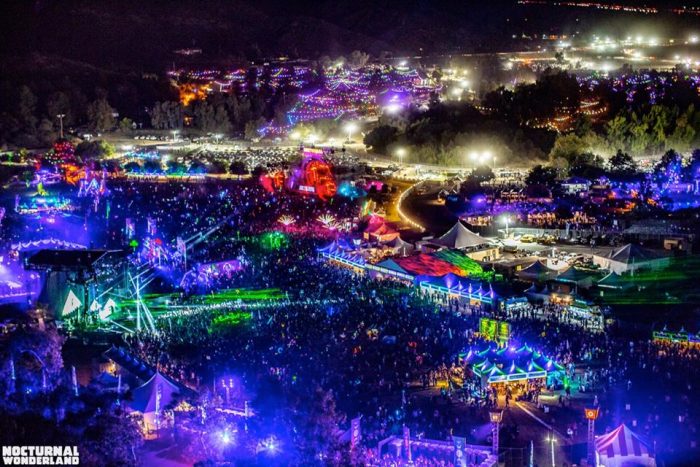 Take a photo tour and enjoy our review of the 2018 installment HERE.
Follow Nocturnal Wonderland 2018: