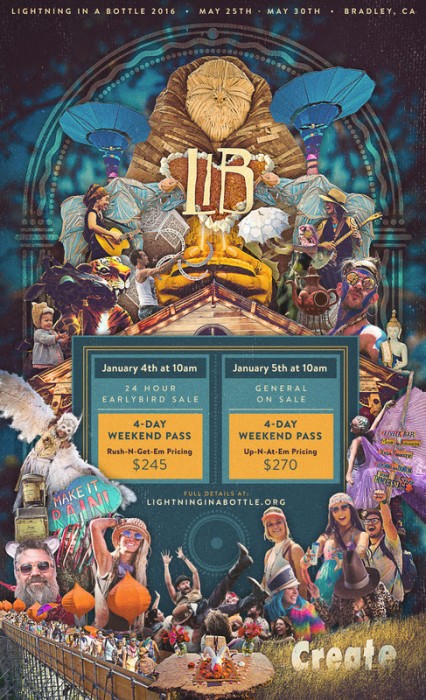 Lightning in a Bottle is widely recognized as one of the most influential events in the music festival circuit. While dirty music is certainly a central tenet of the event, offerings extend way beyond performances to incorporate health and wellness workshops along with a diverse lineup of speakers and workshops. Thinking of making the trip to California this year? Now is the time to commit.
Get your Lightning in a Bottle tickets early with the 24-hour flash sale.
Starting today – January 4 – at 10 AM, Lightning in a Bottle is offering discounted tickets for the 11th annual Southern California gathering. 4-day passes are available at a ridiculously low price, but you better hurry; Advance tickets are sure to go quick before general admission go on sale tomorrow. Click here to grab your advance flash sale tickets today.
Check out the official Lightning in a Bottle 2015 video below.