Last month, Swedish DJ Kasbo came out with a gorgeous single called 'Lay It On Me' featuring Keiynan Lonsdale that he offers as a free music download. Accompanying the release Kasbo created a dance music mix with tracks that capture a similar essence of the new single.
Enjoy Kasbo's melodic dance music mix Vol. 1 as a free music download.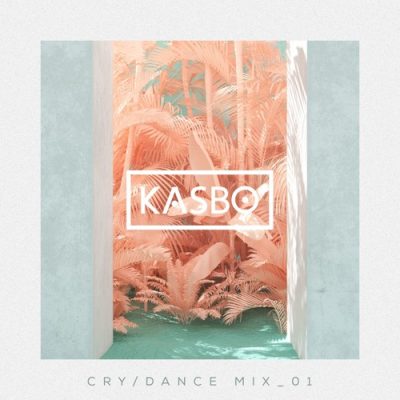 Last year Kasbo released a track on Foreign Family Collective called 'World Away' and now you will be able to feel his connection to the collective though the silky and melodic track selection for his exclusive mix.
Within this dance music mix you will hear unreleased material by Kasbo, remixes of Odesza, Flume, Big Wild, Porter Robinson and more smooth original material.
Listen to and download for free Kasbo's Cry / Dance Mix vol. 1 below: 
Tracklist:
Kasbo – Unreleased
Point Point – Life In Grey
Kasbo – Unreleased w/ Special Guest
Shallou – Truth
Odesza – Memories that you call (Petit Biscuit Remix)
Martin Garrix – Scared To Be Lonely (Medasin Remix)
Robotaki – Drunk
Porter Robinson – Flicker (Citylights Cover)
Flybear – Hollowed
Chet Porter – Stay
Petit Biscuit – Sunset Lover
Sam Gellaitry – Reflectionz
Sinjin Hawke – Snow Blind x Post Malone – Congratulations x Samsin – The Light
Kasbo – Unreleased
Mutemath – Monument (Kasbo Remix) x Flume – Never Be Like You
Chvrches – Empty Threat (Big Wild Remix)
Kali Uchis – Ridin Round (Oshi Remix)
Kodak To Graph – IAMANTHEM
Vasser – Retract
Clams Casino – I'm God
Evenings – Friend (Lover)
Mura Masa – When U need Me
Phantogram – Don't Move
Odesza – Always This Late
Louis Futon – Unreleased x Lorde – Royals
Vasser – Whatever You Want
Sam Gellaitry – The End
Bonobo – Kerala
Calms Casino – Lvl
Diversa – Do You (Braeden Bailey Remix)
Big Gigantic – The Little Things (Kasbo Remix)
For Kasbo's next stop he will bring his gorgeous music to The Gorge for Pretty Lights' Episode 6.
Check out the rest of his Kasbo's tour below:
8/5/17 – Gorge Amphitheatre – George, WA
8/11/17- Summer Set Music & Camping Festival – Somerset, WI
8/13/17 – Elements Music & Arts Festival – Brooklyn, NY
9/3/17 – North Coast Music Festival – Chicago, IL
11/3/17- PNE Forum – Vancouver, Canada W/ ODESZA
11/8/17- Myth – Maplewood, MN W/ ODESZA
11/9/17- Myth – Maplewood, MN W/ ODESZA
11/10/17 – Alliant Energy Center – Madison, Wisconsin W/ ODESZA
Make sure to listen to his latest singles as well, 'Lay It On Me' and one of our new favorites, 'Found Me':
Follow Kasbo: