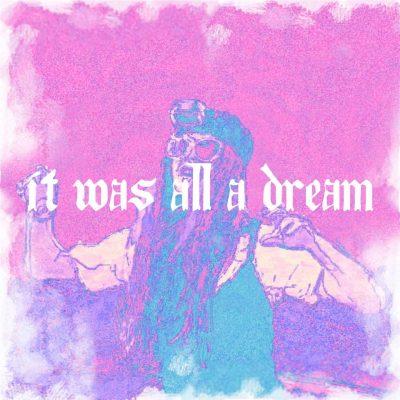 I hear a to a lot of music on various electronic music stations. While I can listen to it 24/7 driving to and from work, some of it gets repetitive and sounds similar to the next song. I am always looking for something that stands out and sounds different.
Every now and again I find someone with substance.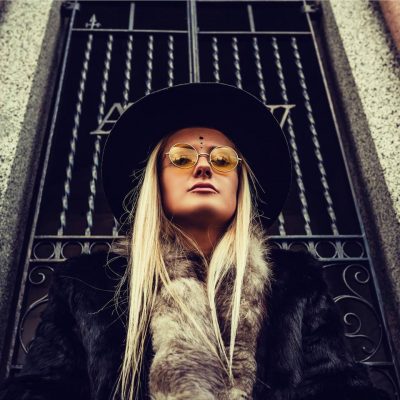 Her name is Jayne Gray, an artist originally from Virginia who moved to California to pursue her electronic dance music dreams. As an early fan of hip-hop music, Gray brings that tone in many examples of her work including the intro to this EP. In addition, her unique sound of trap and dubstep makes her an exciting artist to give a listen too. Her new EP, "It Was All A Dream" is a must listen.

What can I say, I'm totally guilty of listening to "Heavy Fetish" on repeat. According to Gray, the influence of the song(s) can be traced back from a trip to Europe and the industrial techno scene in Berlin, Germany. A night at the "Kit Kat Club" inspired Gray to take some of the electric guitar riffs into her future work. 'Heavy Fetish' brings those inspirations right into the track.
After traveling in Berlin this summer I was influenced by the industrial techno scene that I encountered over there and I wanted to let my new album reflect that. -Jayne Gray
The songs vocals take on bit of a dark, mysterious, and rebellious tone. It comes across between psychedelic and somewhat erotic.  While you are on a ominous trip, the drop hits you with a spark of life and instant energy. The interaction of the snyths is what I find fascinating about this song.  Like I said above, it is something different that I rarely hear on the airwaves. Take a listen to it below.
'Venus (Bleed Electric)' brings an absolute blistering set of sound.
It quite literally feels like your taking off for the planet Venus as the track entails. The high energy sound will have your heart pounding on every second of trap line. It is quite a change of pace from 'Heavy Fetish', but one that touches on the diversity of Gray's work and makes the track(s) in this set that much more special.
"Hunnie's hands up like the rings came off" is a line off her song "Fall In My Love" (VIP).  Her lyrical reach and tone in this song is impressive. Mix that with her trap injections and you get Jayne Gray.  This might be one of my favorite tracks off this EP. I don't think you can put Gray in a simple category, as all these songs have an identity and make her a truly special artist.
Take a listen to Jayne Gray's EP in full:
If you like Gray's sound as much as I do, you might find her performing in and around the California area. Gray has played at festivals such as Santa Cruz Music Festival, Emissions West Coast Bass Culture, and Stilldream Music Festival. She has supported such acts such as Bonnie X Clyde, Ivy Lab, Mr. Carmack, Rusko, among others. Finally, grab her acid trap for free download.
Follow Jayne Gray: