How to care for your hair in the winter ? How should you look after your hair in the winter? Hair problems in the winter are static electricity, hair loss, more frequent oiliness and dandruff. All of these problems are caused by the cold weather combined with dry air in heated rooms. Wearing a hat can also lead to oily hair. If you do not want to be part of the group of people who suffer from this problem, here is what we advise.
Check out how to take care of your hair in winter to make it beautiful, strong and healthy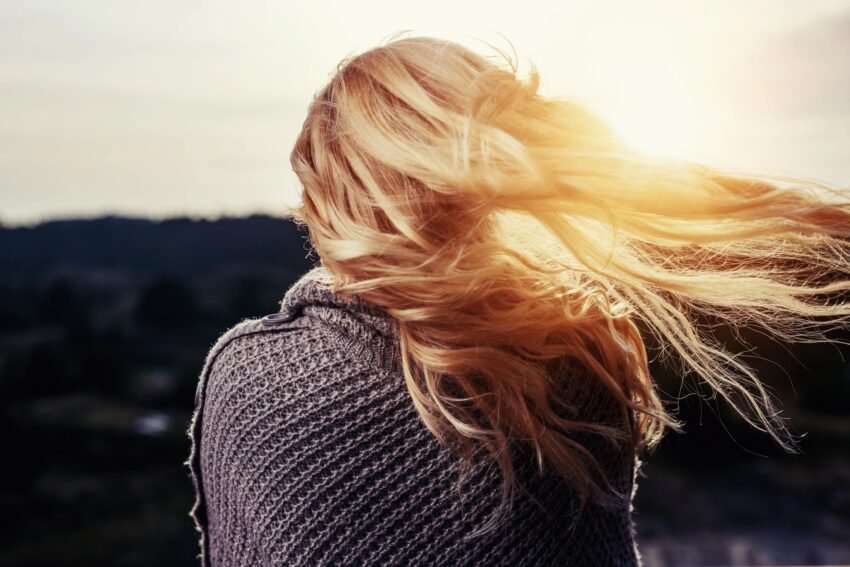 Gentle Shampoo
Winter hair is particularly prone to damage, so this time of year it is worth replacing the shampoo with a gentle, natural, without aggravating ingredients such as parabens, SLS or silicones. All these things only seem to beautify our hair, but in reality they can weigh it down and lead to weakness.
Conditioner or hair mask
Always apply conditioner or mask after shampooing. These give your hair extra protection against damage. As with shampoo, choose natural products with safe ingredients but with plenty of moisturizing ingredients.
Drying Your Hair
Dry air in heated rooms is not good for your hair and it is exposed to it every day. It is therefore best to leave out the hair dryer in the winter months and let your hair dry naturally. If this is not possible, blow dry your hair with a cold stream of air, preferably one with an ionic effect, which will nourish your hair even more.
Intensive Conditioning
A mask or conditioner after every wash provides extra protection but in winter we also need extra nourishment. For this purpose, it is good to oil your hair 1-2 times a week. Oils are a type of emollient, which form a protective film on the hair and prevent excessive drying. For this treatment, sweet almond oil, argan oil, coconut oil, but also oils that we have in our kitchen more often such as linseed oil and olive oil are suitable.
Protect your hair while you are out in the cold
Another answer to the question of how to take care of hair in winter is simply a hat. As I mentioned earlier, hats can make your hair greasy more often, but it doesn't have to be that way. It is important to choose a hat made of wool or other natural material that breathes? Another rule of thumb is not to wear a hat that is too tight. This means that it does not press the hair against the scalp. If these rules are followed, we have nothing to fear. Absolutely do not encourage you not to wear the cap, on the contrary. The cap protects not only the scalp from excessive drying out, but also the hair roots from weakening, which in turn could cause hair loss.
How to take care of hair in winter, that is, what to do to prevent static hair because this problem certainly affects the largest part of us. Here are some tips:
Give up plastic brushes and combs. In winter choose wooden or natural bristle brushes.
Moisturize your hair as often as possible. Use moisturizing cosmetics. You may even want to treat yourself to a series of professional moisturizing treatments during the winter months.
Ionic conditioning – it's worth investing in a hair dryer with an ionic trigger to help combat static.
How do I take care of my hair in the winter? This question comes up time and time again each year. You might try Allurium Beauty in addition to all the measures we've mentioned here. Cold winds, dry indoor air and heavy hats rob hair of its vitality and natural bounce and leave it in need of extra care. Temperature fluctuations do not do your hair any favors. Therefore, every time you leave a warm room and head outside, your scalp experiences a bit of a thermal shock. This is especially noticeable when it's freezing outside. The blood vessels constrict, the supply of nutrients is interrupted and the weakest hair falls out. Rushing to work in the morning with not dried hair may result in a cold; and if you manage not to get sick, low temperatures weaken the hair bulbs and make the problem of hair loss worse. In order to take care of your hair in the winter, you need to remember about proper nutrition, oiling and moisturizing.
Hair extensions are the perfect idea for beautiful and healthy hair – tape in hair extensions is always a good idea.