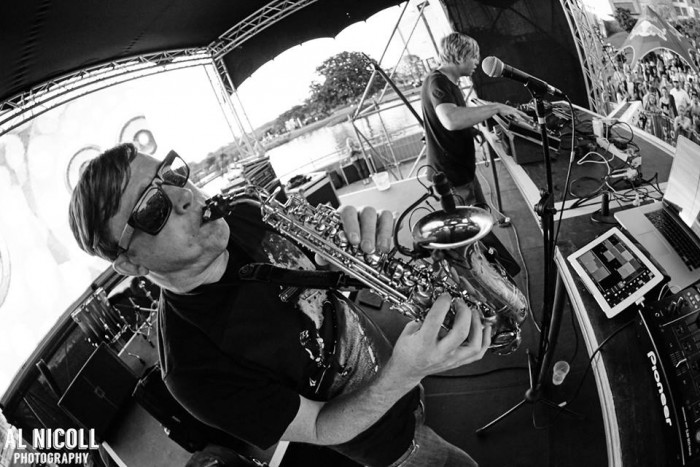 The South African duo consisting of David Poole and Dominic Peters AKA Goldfish is the perfect personification of a dance music success story. With both members being classically trained jazz musicians and multi-instrumentalists, Goldfish brings the lagniappe to the table that most artists don't in their sets, adding a feverish organic live dimension to their performances.
Infusing double bass, saxophone, keyboard, flute, and live vocals into their performances – Goldfish shows are a legendary amalgamation of organic and electronic music.
Immediately burning their way into the world's musical heart and soul, the duo quickly gained internationally praise for their one-of-a-kind productions and fiery live sets.
Their meteoric success story is one sprouted from humble beginnings, and that makes their climb to fame all the more legendary. Musicians and producers David Poole and Dominic Peters first dug their Goldfish roots in Cape Town, South Africa, playing jam sessions and beach clubs while refining their sound all the while.
Without a record deal or studio contract, the duo eventually took to the bedroom to record their first album; what resulted was pure gold.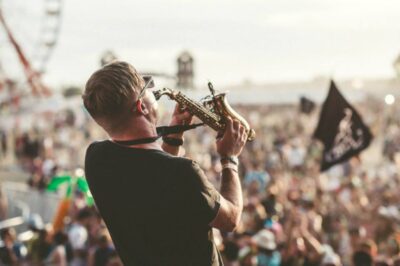 Caught In The Loop, Goldfish's first record, dropped onto the world scene like a bombshell with their incendiary mix of house beats and live instrumentation. Immediately picking up a massive following, international dance music tastemaker Pete Tong even called the record his Ibiza poolside album of the summer.
An incredible success story on every level, the duo soon found themselves selling out venues from Amsterdam to Sao Paulo and everywhere in between.
Goldfish even secured the coveted Friday night residency slot at the world-famous Pacha Ibiza, further refining their sound on the sun soaked shores of the White Island.
As the group continued work tirelessly both on the road and in the studio, their follow up efforts to Caught In The Loop only solidified their place as international dance music mainstays. Having opened for artists like Basement Jaxx, Fatboy Slim, Paul van Dyk, Pete Tong, and more while playing some of the world's top-tier music festivals – Goldfish is one name that you'll want to remember.
With tracks and performances that immediately engulf the senses in auditory bliss, check out Goldfish's "Latest Sounds" collection below.
For more of the freshest sounds, exclusive guest mixes, dope playlists, and everything electronic music, stop depriving your ears and follow us on SoundCloud today.