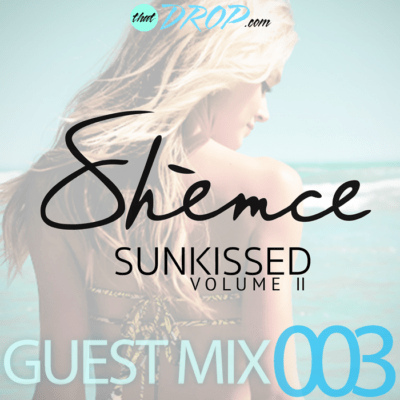 Our guest mix series is well underway and continues to bring you the best sounds in dance music.
The third edition of our guest mix series presents Canadian producer Shèmce with Sunkissed Volume 2. Packed with one hour of tropical tunes, this compilation has what you need to keep the summer vibes shining bright.
Though our neighbor to the north isn't known for sultry temperatures, Shèmce has found a way to inject equatorial melodies combined with baritone beats for a seducing sound dubbed "sunset bass."
While many producers have thrown their hat in the ring with the feel good stylings of tropically inspired dance music, few have set themselves apart.
Shèmce has added his name to the conversation and proved worthy of your attention.
A diverse track selection kicking off with a Hot Natured family favorite by Anabel Englund provides the perfect playlist for any occasion.
For more smooth tunes link up with  Shèmce on Facebook, Twitter, and SoundCloud.
Check out Sunkissed Volume 2 and be sure to grab the free download.
If the freshest guest mixes, sickest tunes, dopest playlists, and just  good all around music is what you seek, stop wasting time and follow us on SoundCloud.
Sunkissed Volume 2 track list:
Human Life, Anabel Englund – El Diablo (Shèmce Remix)
Gold Fields – Hold Me
JackLND – Don't Forget
Sam Feldt ft. Kaz Verhouzer – Hot Skin
Motez – Promise Me
Lauren Ashleigh – Touch Me
Kanye West – Bound 2 (The Rooftop Boys Remix)
Nora En Pure – Satisfy (Mart Remix)
Don't Look Back ft. Tom Tyler – Feels Like (Calippo Remix)
Rene Amesz – City Streets
Crazibiza ft. Dave Aude – Hustlin'
Aevion – Cannes
Groove Phenomenon – Africa Tribe (Absolut Groovers Remix)
Michael Calfan – Treasured Soul (Original Mix)