Gill Chang is a Taiwanese Producer based out of Los Angeles. Ever since his release of his melodic electro pop single 'Story' that has a silky sax drop and his Flume-esque single, 'What You Do', we have been keeping up his latest.
Chang just dropped a melodic mix full of future bass and trap for Nest HQ that sets you up for a blissed out half hour.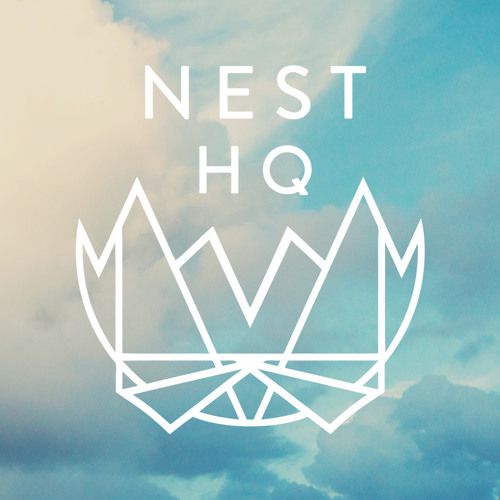 When Chang was asked in a recent interview with Nest HQ about how he would like to describe his particular style of sound, here is what he said:
My approach to music has always been to try to create something different and deviate from all the hype music that goes around in the scene. Genres are in place to help us classify certain styles of music but at the same time, it also indirectly starts to limit creativity.
Within this melodic mix you will hear crisp music by Gill Chang, San Holo, Slushii, Flume, Herobust, LAXX, Graves, What So Not and more.
Gill also just released a single for Nest HQ called 'nebula' that tears it up and is available for free download. It is a must listen, find it below.
Enjoy Gill Chang's Mini Mix for Nest HQ below:
Tracklist:
1. Gill Chang – Caged
2. Foster The People – Best Friend (Wave Racer Remix)
3. Gill Chang – Consciousness
4. LAXX – Threat VIP
5. Nonsens – Gotta
6. Gill Chang – Fazed
7. Herobust – Bottle Swervice
8. DROELOE x Vinzere – Nothing Wrong
9. San Holo – Still Looking
10. josh pan – IDTM w/ X&G
11. Flume – Say It feat. Tove Lo (Gill Chang Edit)
12. Graves & Coolights – Say Things
13. Herobust – Skurt Reynolds
14. Myrne & Gill Chang – Pretty Things
15. Gill Chang – Mirage
16. Hundaes – For now
17. Ember Island – Need You (Gill Chang Remix)
18. MADEINTYO – Uber Everywhere (Slushii Remix)
19. Flume – Wall Fuck (Gill Chang Edit)
20. josh pan & X&G – platinum (Gill Chang Remix)
21. What So Not – Oddity
22. Xylo – Between The Devil And The Deep Blue Sea (LAXX Remix)
23. What So Not X Dillon Francis – Arrows Ft Dawn Golden
24. Boombox Cartel – B2U (feat. Ian Everson)
25. lux.impala – Carol w/ Sober Rob
Also, do NOT turn up your chance to listen to and download for free Gill Chang's track 'nebula' below:
Finally, if you liked Gill Chang's remix of Flume's 'Wall Fuck' in the mix above then check out his beautiful Flume-esque single, 'What You Do' featuring Aviella Winder:
[Nest HQ] is a culture-garnering media platform and free-release imprint conceived by Skrillex. The concept of Nest HQ is simple really. It is a transparent vantage point into this culture that we all share and have created together. This culture doesn't have a genre. It doesn't have a specific name, but its origins began with a global network of like-minded people who love to share their passions for music and art. Nest HQ is a window into this culture…Our culture. -Nest HQ Facebook
With the support of the Skrillex family and coming out with undeniable singles, you know he will be buoying to the top of lineups soon.
Follow Gill Chang: