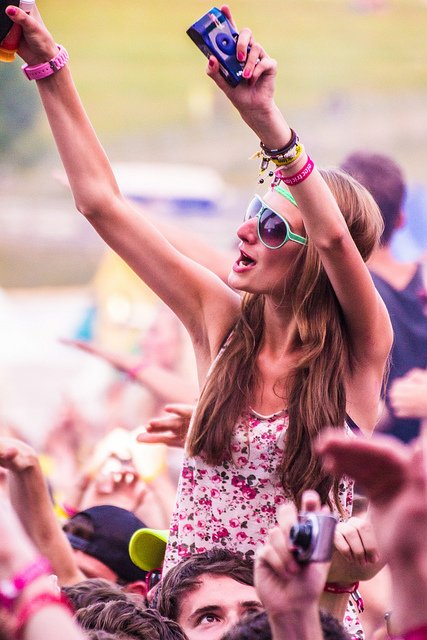 Women of electronic dance music, we love you. Your enthusiasm, attitude, style, beauty and broadcasting of happiness makes the experience better for all of us.
Without the female contingent of electronic dance music fans, going to the music festivals and other events would simply not be the same. And before you begin to get your thoughts twisted, we are not merely referring to the aesthetic aspect of your company. This isn't about rave booty shorts, pasties, twerking, tree-kissing or anything of the sort. It is about your heightened enthusiasm, the energy you exude as you grab our hands and eagerly pull us towards the next highly anticipated set. It's your youthful exuberance. It's the atmosphere you create as you carelessly get lost in the music like nobody is watching.
It is you who guides the festival crew, leading us to the front of the stage to experience our favorite artists in a way that we probably would have never gotten to otherwise.
While you may not realize it, know that your presence catalyzes the thousands of people that may not possess the confidence to let go and dance, spreading the energy throughout the crowd like a blazing wildfire. The fuzzy boots, fairy wings, body paint, intricate costumes, and radiant smiles permeate energy throughout the crowd and bring countless smiles to attendees at events far and wide. Your contributions to the scene do not go unnoticed and we simply wanted to take a moment to thank you for what you bring to electronic dance music culture.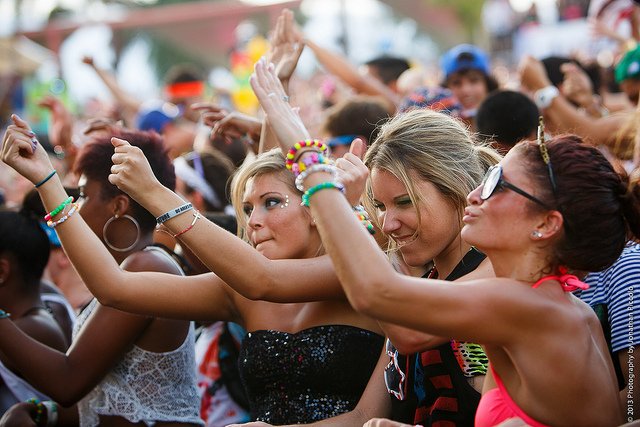 This demeanor is infectious.
Every event I have ever attended has been exponentially more enjoyable when I travel with my female friends. Perhaps it is just my personal lack of creativity when it comes to designing costumes and choosing outfits, but I always get much more excited when the planning includes hours of kandi making while blasting our favorite tunes. Women just have a way of amping up the excitement as special events draw closer. I probably would have never thought to decorate my car if it were not for my female counterparts.
In every large music festival crowd you have probably noticed countless flags waving in the air, displaying personal pride and representing the land of your heritage. While men may initially complain about having to lift you up on their shoulders, know that deep down we do not mind doing so at all. Lifting you up to a new perspective elevates our energy to new heights. Seeing you sway to the music as the lights bounce off of your silhouette adds to the atmosphere and brings our energy back up after countless hours of dancing steer our bodies toward physical exhaustion. It is you that encourages us to keep pressing on.
This is to let you know that we appreciate you.
We don't need you to "TWERK" or dress down for you to be noticed. Without your infectious energy and music festival companionship the electronic dance music community would just not be the same.
photo credit: macwiz via photopin cc
photo credit: avarty via photopin cc