DROELOE is a duo out of the Netherlands who have a beautiful and smooth sound. Recently they came out with a single with San Holo called, 'Lines of the Broken', featuring CUT_, a duo from Amsterdam. To accompany this track release they spin an easy listening mix for Diplo & Friends that culminates with the new collaboration.
DROELOE puts together a thoughtful mix with some fun sounds and proper remixes for Diplo & Friends.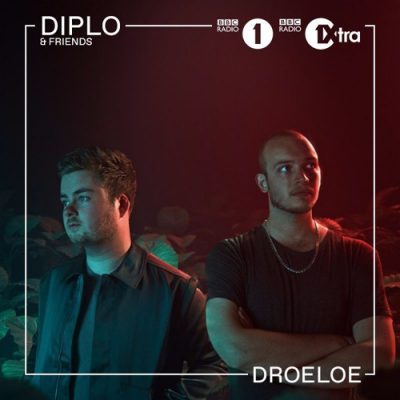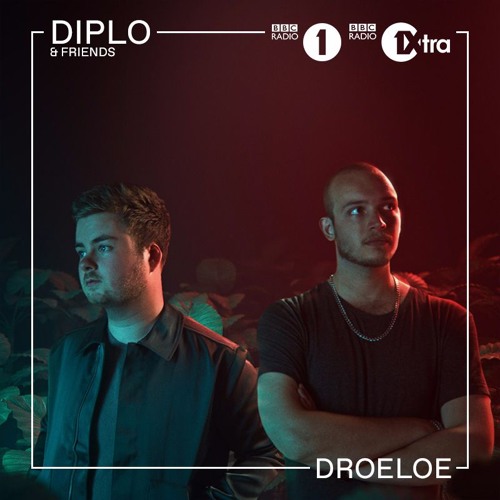 For an hour you will be treated to music from Graves, Flume, Cashmere Cat, Whethan, Flosstradamus, Louis the Child, Tove Lo, San Holo and more. You can find the entire tracklist below. As you may infer from the artists included in this mix, you will be taken on a ride of intensity levels. With all this golden music, it is a shock that you can download this mix for free by clicking here.
After a collaboration with San Holo and a guest Diplo & Friends mix the sky is the limit for Netherlands duo, DROELOE.
Listen to and download for free DROELOE's Diplo & Friends mix below:
Full tracklist for DROELOE's Diplo & Friends mix: 
DROELOE – Intro
DROELOE – zZz
Rusty Hook – Drip
Soupandreas – Over You
Just A Gent – Trip To Mars
Halsey – New Americana (ye. Flip)
graves & tails. – Vega
ID – ID
The Chainsmokers – Paris (Vincent Flip)
Nomak – Clint
Flume- Wall Fuck
Flume – Wall Fuck (Gramatik & Ramzoid Remix)
Whethan – Savage
Whethan – Savage (SEM Remix)
Flume – Enough (ft. Pusha T)
2 Chainz – No Lie (Cashmere Cat Remix)
Cashmere Cat – 9 (ft. SOPHIE & MO)
Kid Cudi – Day n Night (Just A Tune Flip)
Flume – Smoke & Retribution (Ekali remix)
DROELOE – Nothing Wrong
Porter Robinson – Fellow Feeling (DROELOE Edit)
Cesqueax & San Holo – Who Am I
Flosstradamus & Troyboi – Soundclash
Louis the Child – Weekend (Tuslo Remix)
ID – ID
Myrne – Architect
DJ Snake – Here Comes the Night (ft. Mr. Hudson) (NGHTMRE remix)
DROELOE – In Time (ft. Belle Doron)
Flosstradamus – Roll Up (Baauer Remix)
Flosstradamus – Roll Up (Infuze Re-Roll)
TNGHT – Gooo
DROELOE – Make My Day
G Jones – H E L I X
ZekeBeats – Dispatch
Baauer – Swoopin
DROELOE – Shibuya
DROELOE – Arazu
Boombox Cartel & Quix – Supernatural (ft. Anjulie)
Tove Lo – Habits (Acapella)
DROELOE x San Holo – Lines of the Broken (ft. CUT_)
Listen to the full version of DROELOE x San Holo's 'Lines of the Broken' ft. CUT_ below: 
Follow DROELOE: